VBOUT provides deep inbox integration, which allows you to get the latest conversations with your contacts in the lead's activity timeline.
To integrate your email inbox with VBOUT, go to "Social Media" and click "Add a New Account", then choose "Email Inbox":

Note: When you sync your inbox, the emails received prior to connecting won't appear, but only the ones from the moment you start the sync.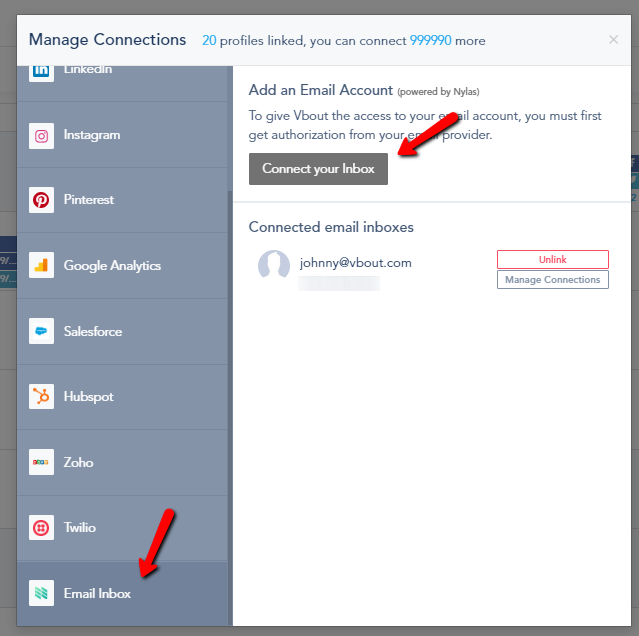 You will be redirected to the authentication page where you can start adding the email inbox you wish to connect.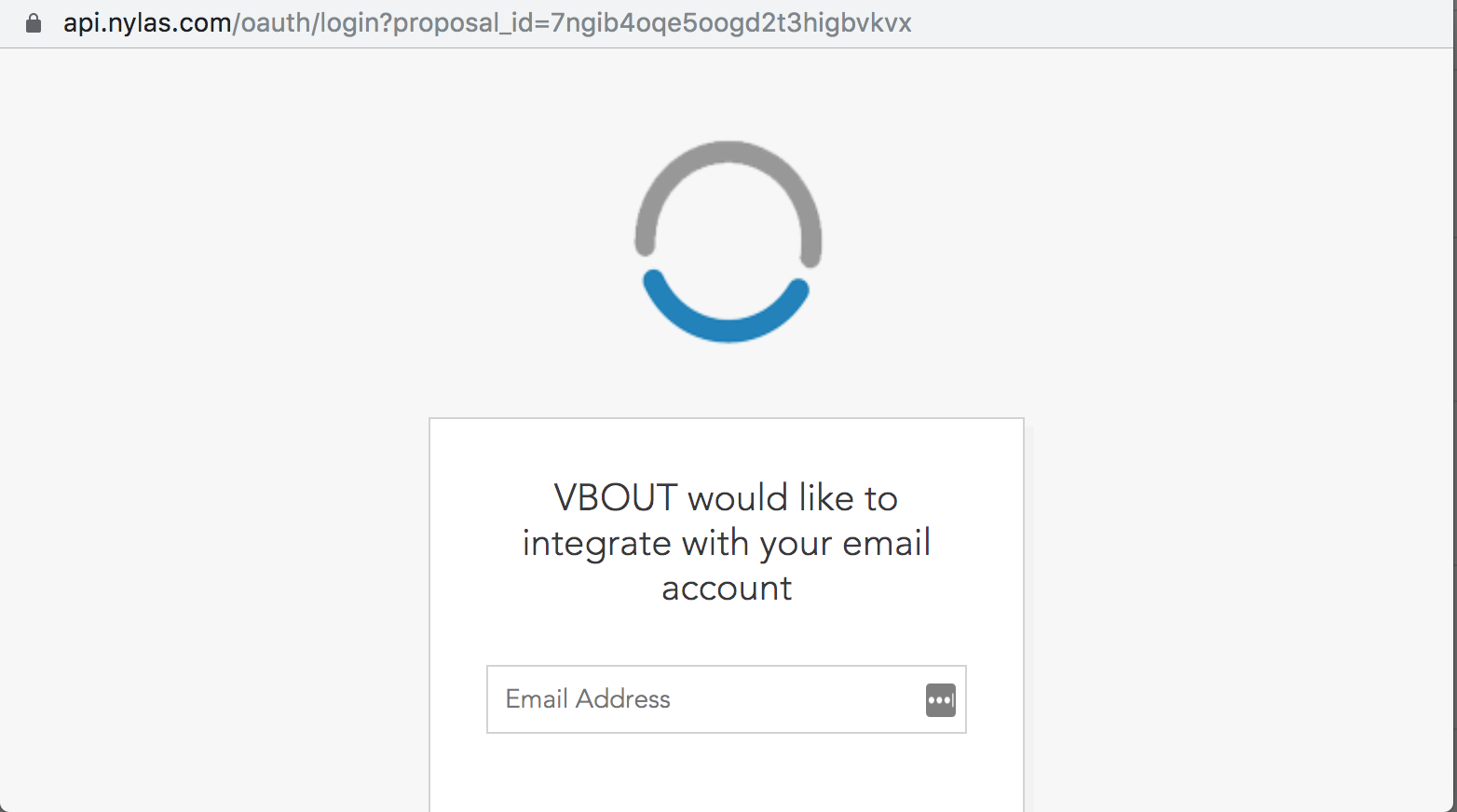 After connecting your email inbox, you can access it from the profile on VBOUT: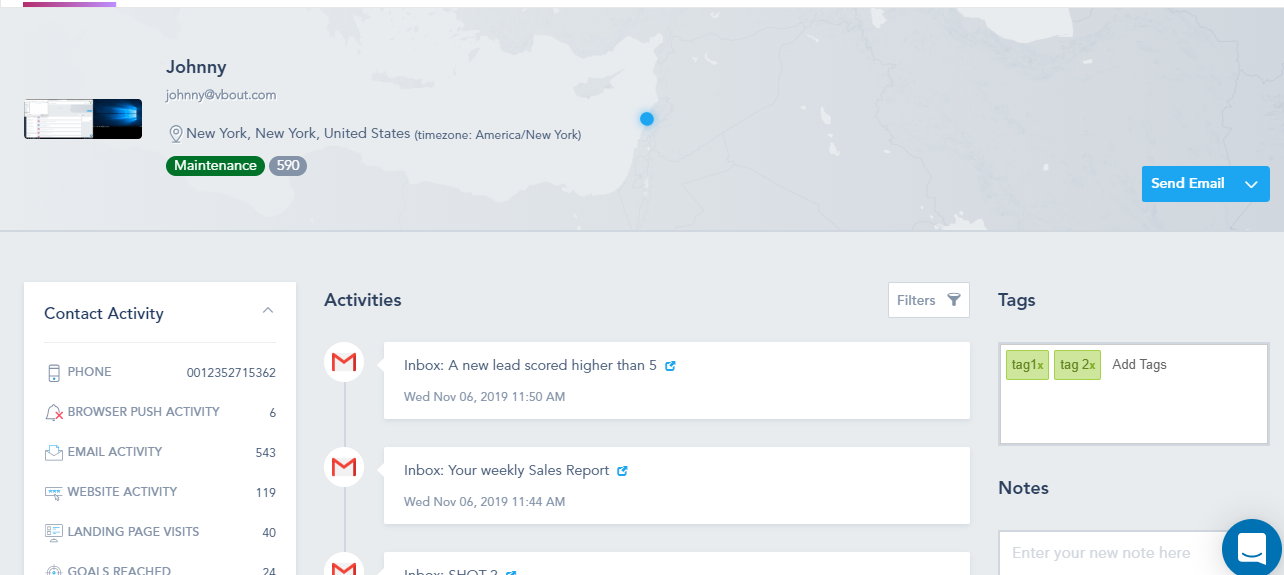 You can click on the message to view it: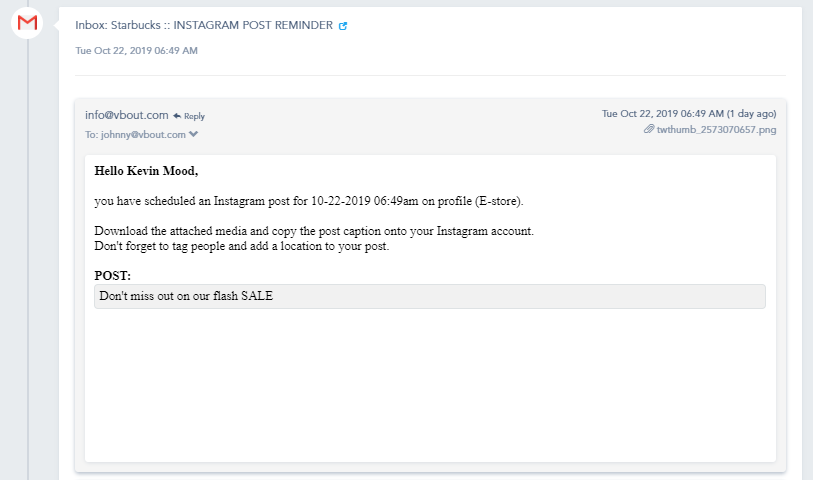 You can also reply, add additional recipients, if any, and attach images or files: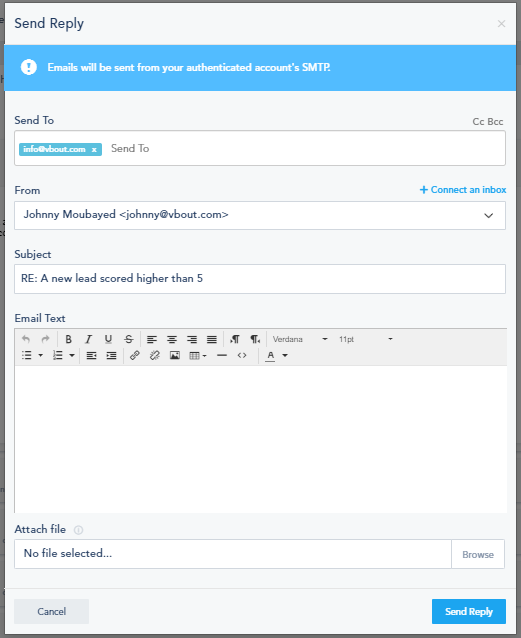 The system also lets you add contacts to your lists from the information tooltip on the email, simply by hovering over the email (from or cc) and choose "Add Contact".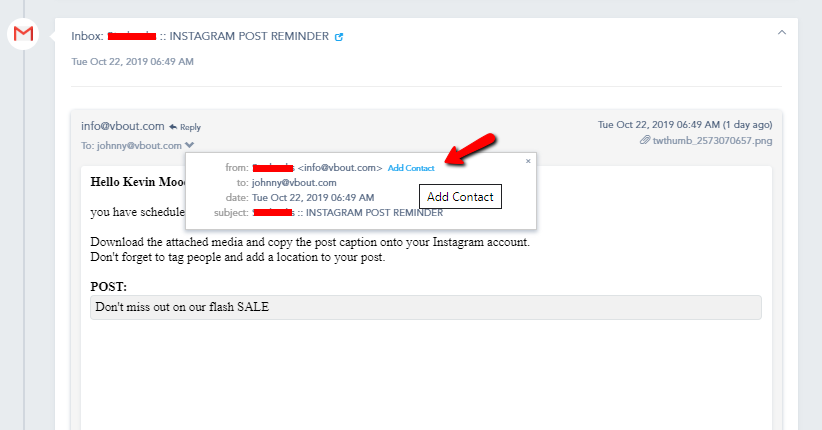 VBOUT will display a notification on the top right notification panel of any new emails.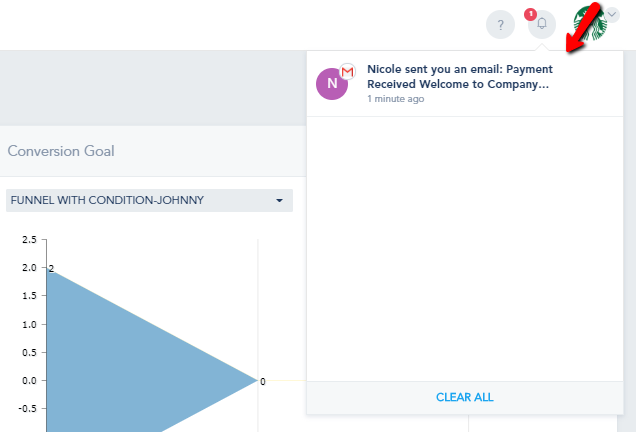 Note that VBOUT only brings over the conversations from contacts on an existing list. If you wish to view all the emails that came through, simply add your connected email account to a VBOUT list and all received emails will be pulled in.