VBOUT enforces CAN–SPAM Act. This means that each email campaign or message that is sent from the platform must include an unsubscribe link. The unsubscribe link can be added using the [UNSUBSCRIBE_URL] shortcode.
Automatic Inclusion of the Unsubscribe Link
If you do not include the Unsubscribe shortcode  VBOUT automatically appends a default message at the bottom of the email to ensure spam compliance. The message will show up as below:
"If you do not wish to receive future emails from me, please click here".
Where "click here" is unique for each contact.
Clicking the Unsubscribe Link
When a recipient clicks the Unsubscribe Link, they will be unsubscribed immediately from your mailing list then redirected to a Form asking the reason for the unsubscribe.

After the recipient submits their choice, the response will show up in the Contact's profile page under the "Manual Unsubscribe" Activity.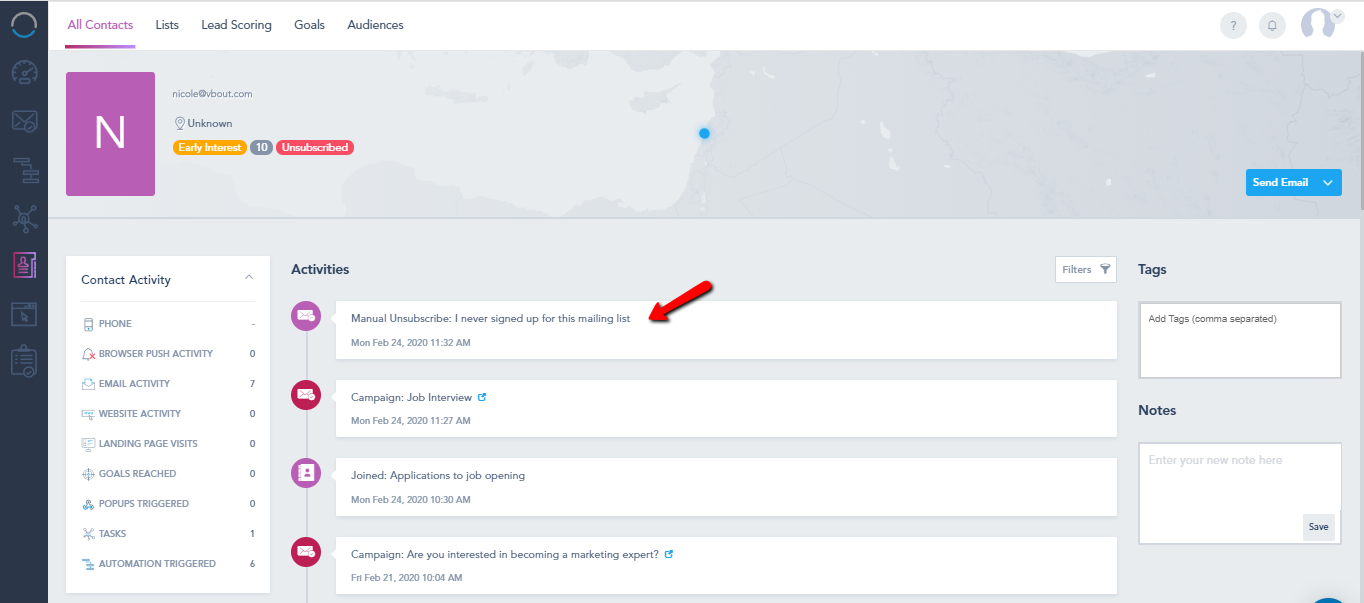 Disclaimer:
The recipient is immediately unsubscribed after they click the Unsubscribe link. They are not required to choose an option. If they close the form without choosing the reason, the activity log will show the default "Manual Unsubscribe" without additional information.
If you would like to see our interactive chart of email compliance laws by country, click here.