To use Browser Push in a Workflow we should:
Create a Browser Push Template
Create a workflow using Browser Push Trigger
Go to Automated Messages, click on Create Automated Message > Create Browser Push Template.

Insert your Browser Push Message info and click Save Message.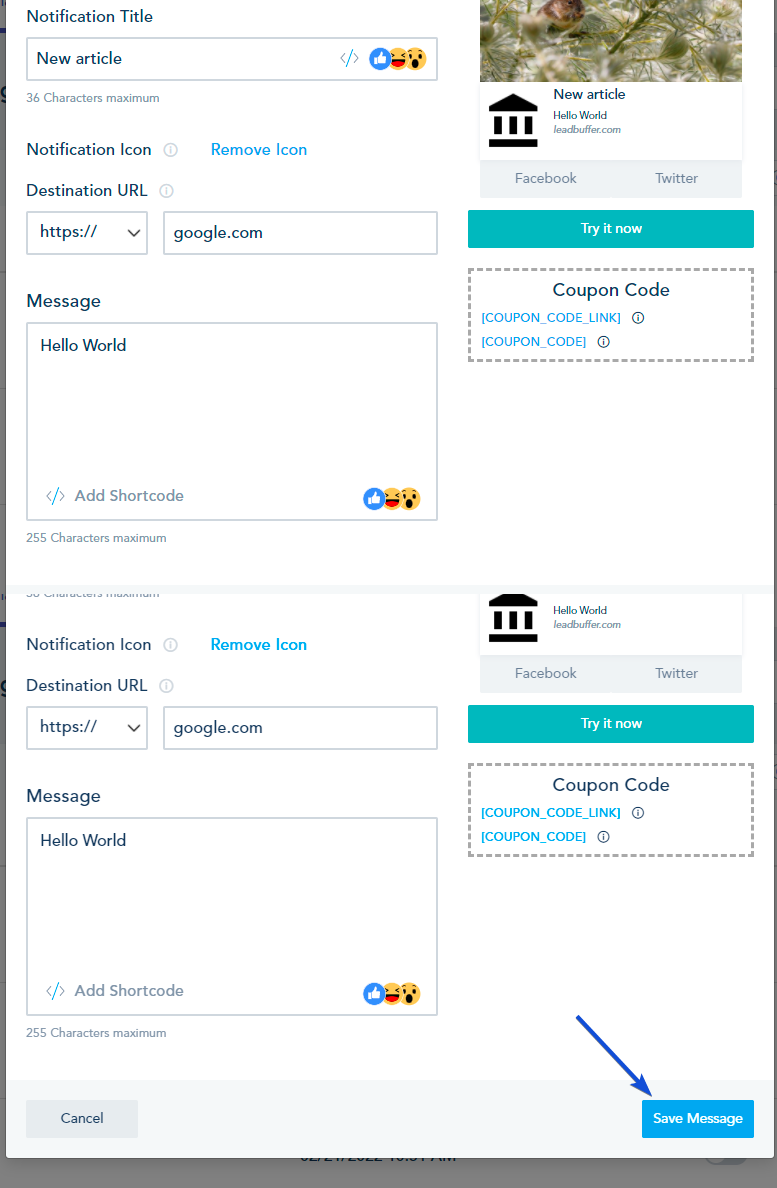 Go to Automation and click on Create Automation.
Check this article in case you don't know how to create automation.

Drag and drop any Trigger, then the Browser Push Action.
As an example, we will use Joined List Action, a Delay and Browser Push. Choose a List, put any Delay and double click on the Browser Push to choose the template we've created earlier and click on Save Configuration.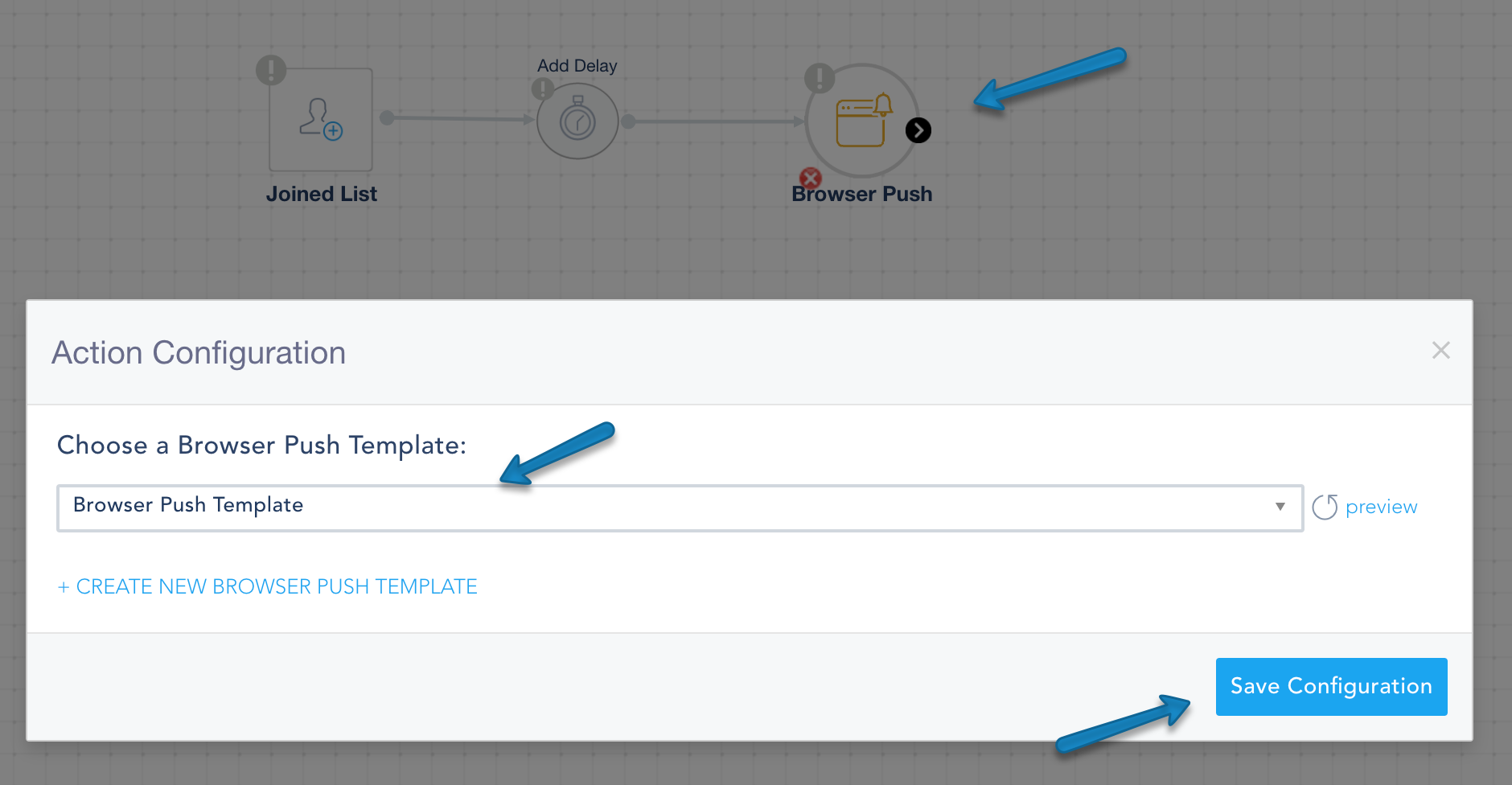 Now we have the Automation ready with the Browser Push Action.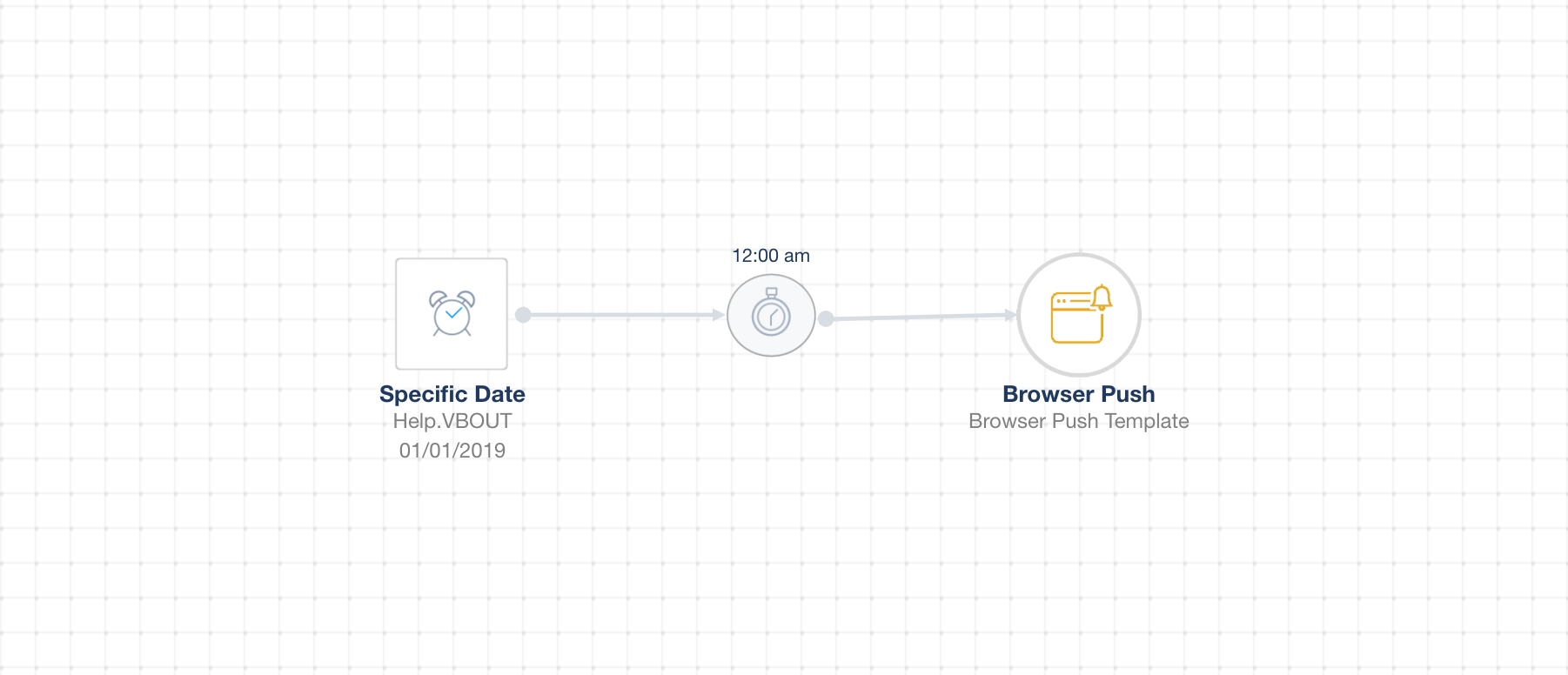 You can see full analytics on each automated Browser Push message added to a workflow. You can access them under the Analytics portion of your Automated Messages.