Using Shortcodes makes it easier to personalize your Emails. Below is a step by step guide on how you can use Shortcodes in the Subject Line of Email Campaigns.
First, go to the Email -> Campaigns page and Edit/Create Campaign.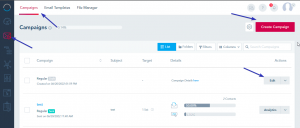 Inside the configuration, in the Subject Line field, you will be able to see the "</>" icon. Click the icon to get the list of Shortcodes you are able to use.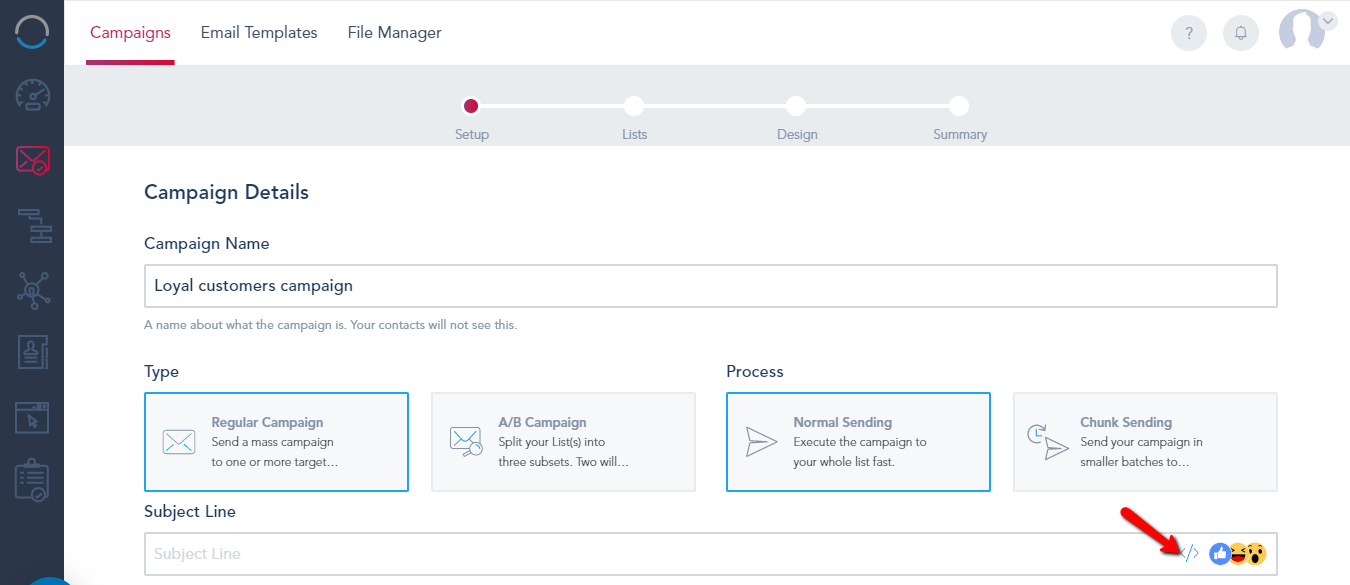 Choose from the target List below to view the available list of field Shortcodes.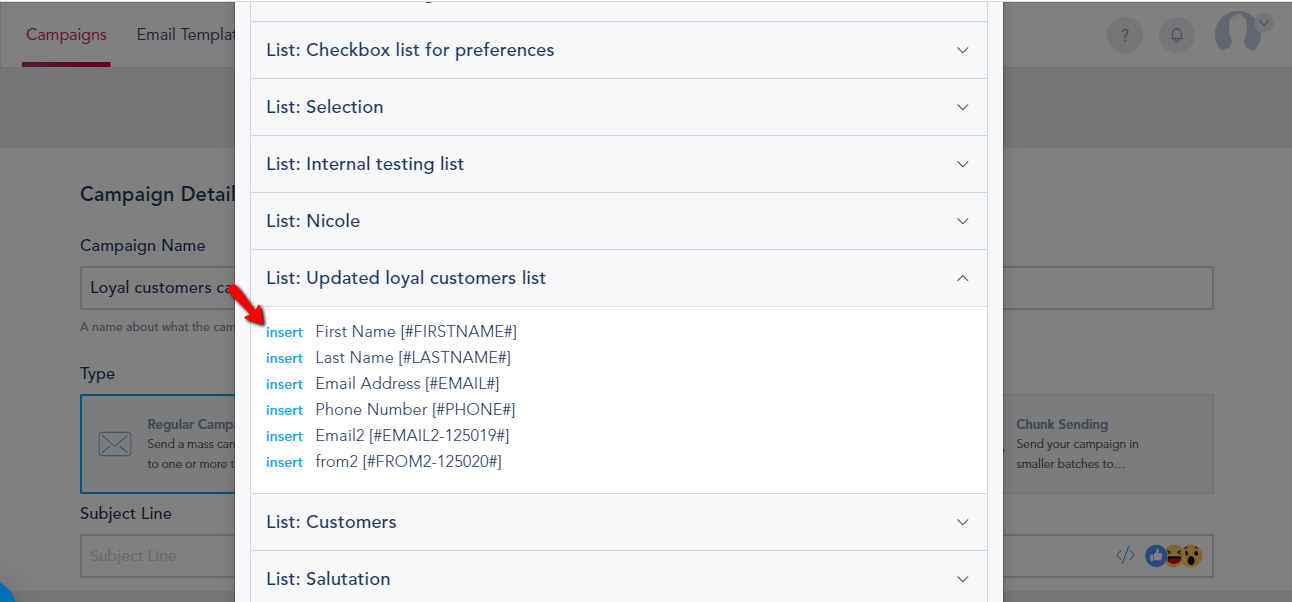 Click the desired Shortcode and it will appear in the Subject Line of the campaign.