In order to use Reachout personalized video in your VBOUT email campaign, please follow the below steps:
In Reachout application:
Create a new campaign.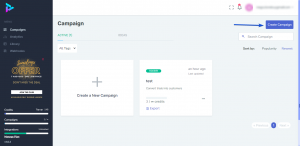 Choose the option to Create Personalized Videos and click on Continue.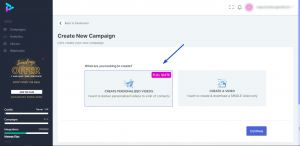 Complete your campaign settings and click on Create My Campaign.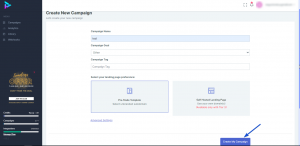 Complete the following steps to finalize your campaign.
Add Leads: choose a way to add your contacts in the campaign. Please note that these contacts should also exist in your VBOUT List.
Video Personalization: Design your personalized video.
Landing page: Design your video landing page.
Integration: choose Third party integration -> VBOUT, and copy the code.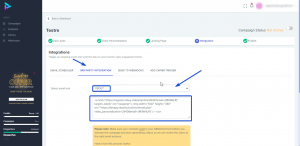 In the final step, activate your Reachout Campaign.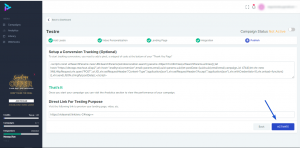 In VBOUT:
Create your email campaign, Check this for more details on how to create a campaign.
While designing your email, add a text element. From the block settings on the left, open the Edit HTML option, paste your Reachout code there and click on Update Element.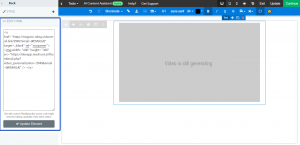 Once done, click on continue and send your campaign.
The email received will show the video thumbnail.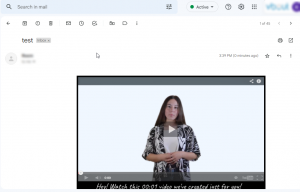 And the video landing page will open when clicking on the video: