You can connect your Google Calendar to the platform, to allow people to book a meeting on your calendar.
Connecting Google Calendar
To connect the calendar, go to Connection Center -> Google Calendar and connect your Google Calendar.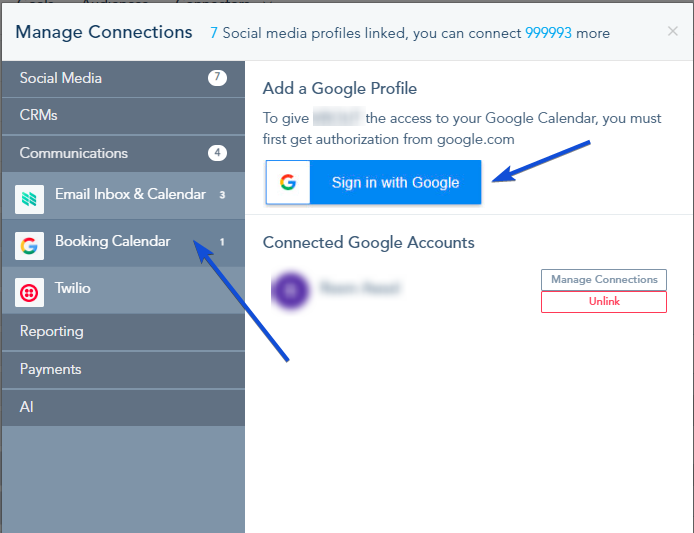 Creating a Google Calendar page
Go to Settings -> Booking Settings -> Create Booking Page.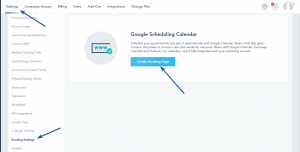 To create your Google Calendar Booking Page, choose a calendar account if you have already connected your google account or you can click Connect Calendar and connect the calendar:
Note that you should give the Google Calendar booking page a name.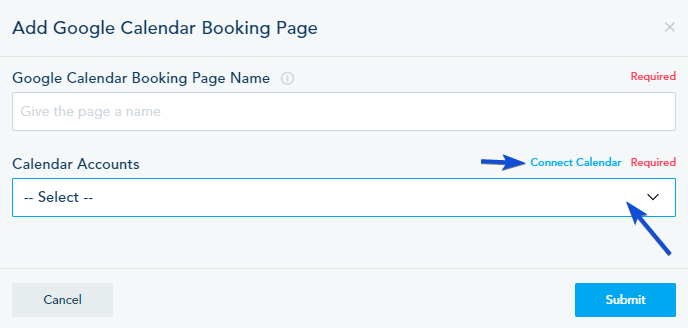 Once you click Submit, the settings will open.
Event Info: you can change the booking page name, add a name and location to your event, add a Privacy policy page and choose your cancellation policy.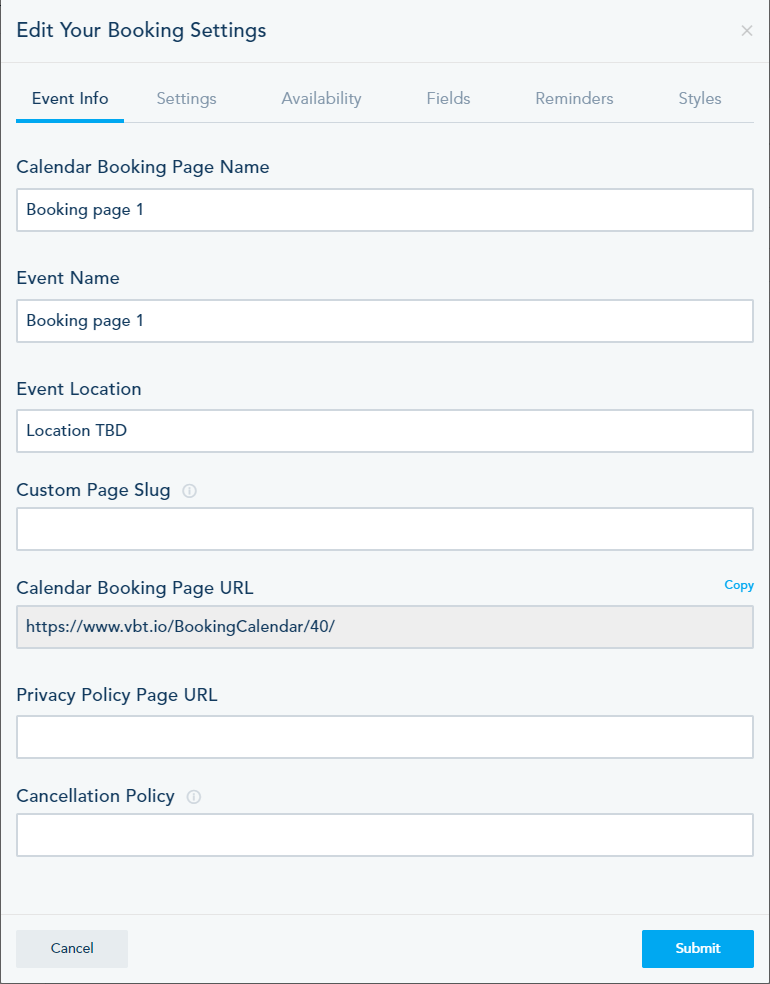 Settings: Choose the calendar you want to use, if the booking should be automatic or manual, and the redirection behavior.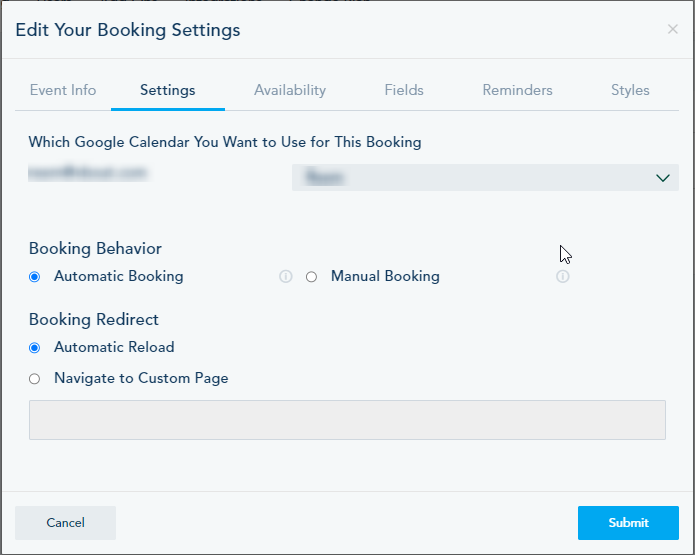 Availability: Choose the event time zone and the available date and time, set the event duration, min Booking Notice, Max Cancelation Notice, the buffer time between events and the future limit to book.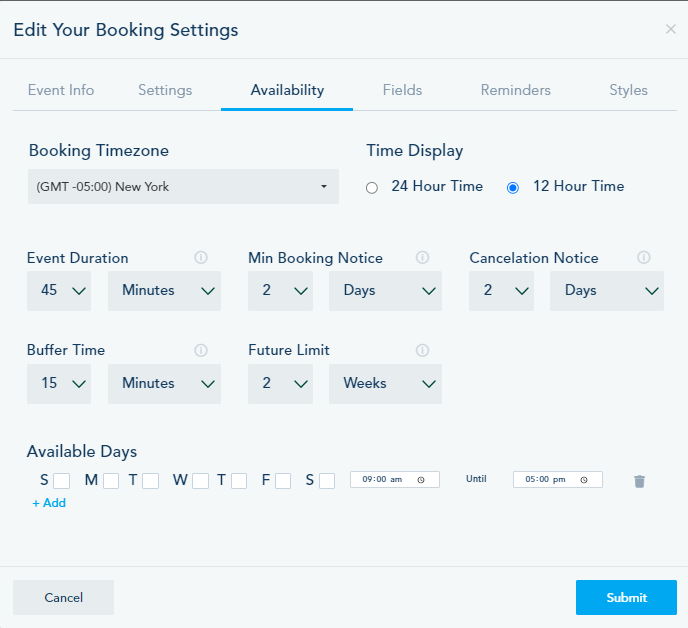 Fields: Choose the list to add your registrants and the fields you need them to fill. Also, you can add a default tag to your registrants.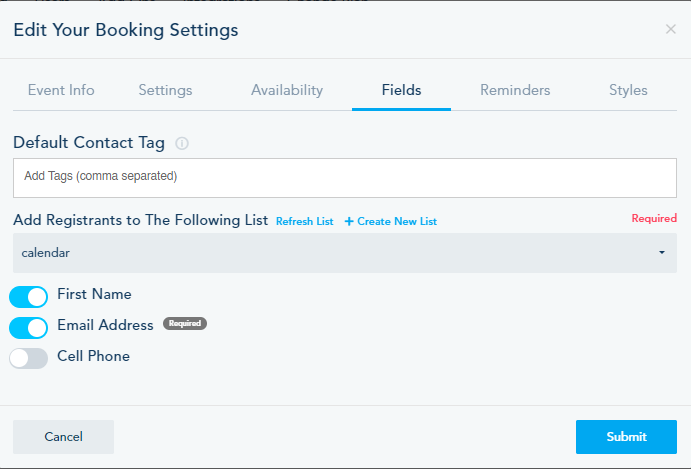 Reminders: Choose to send a confirmation email and how to remind guests about upcoming bookings.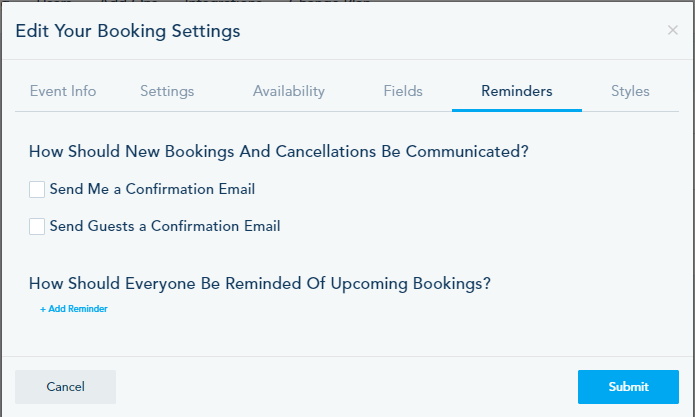 Styles: Edit the page where the prospects will book.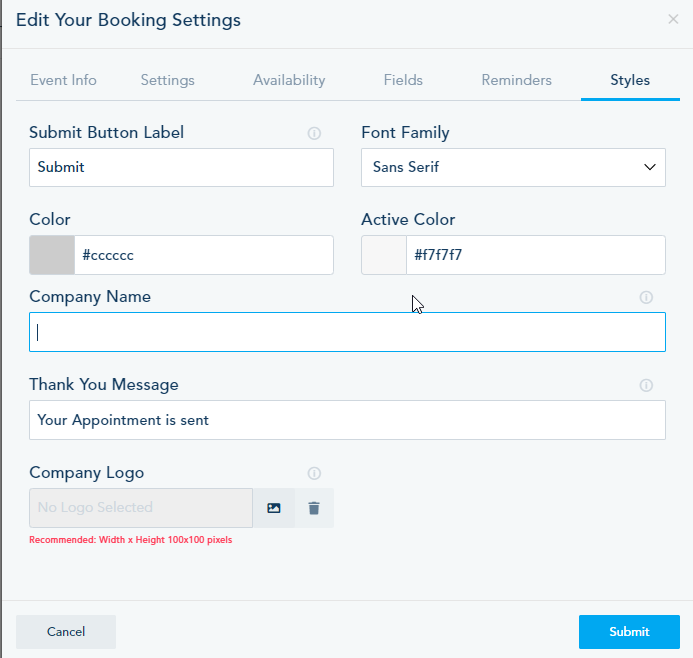 Once done, Click on Submit to save your settings.
You can share your calendar link for people to schedule a meeting, your calendar will show as below.