In this article, we will discuss Attached Files, Notes, Mentions, Assets, and Contacts: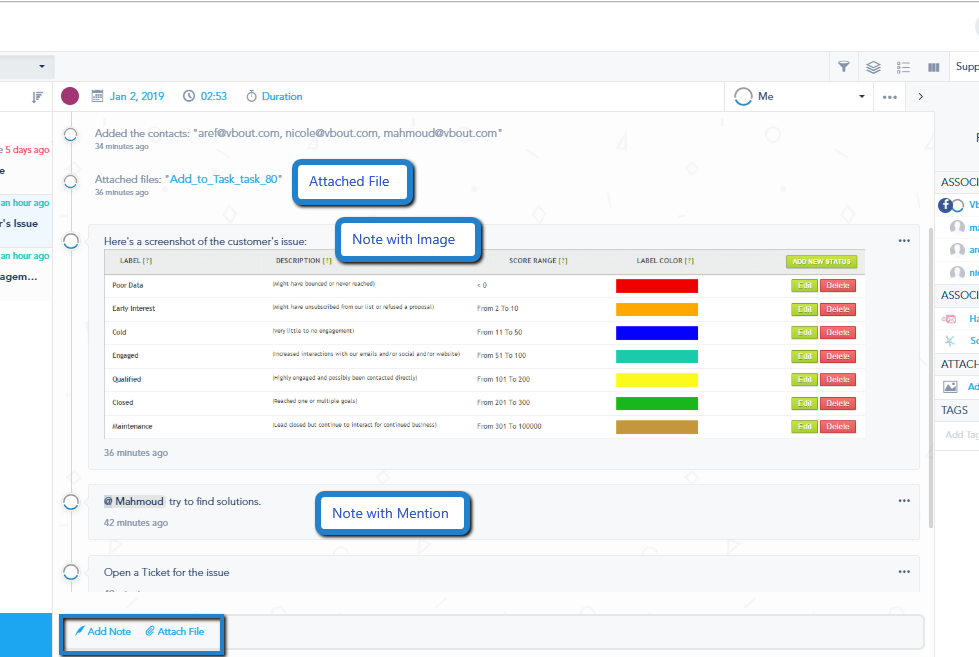 Click on the Date to Schedule Date, on the Time to Schedule Time, or on Duration to Set Duration.

Add Note: Click on Add Note and write the Note, you can mention a teammate or Insert/edit image to your Note as shown above.
To mention a person in the Note, type "@" followed by the person's user name. Note that the person in the mention will receive an email notification with the task link: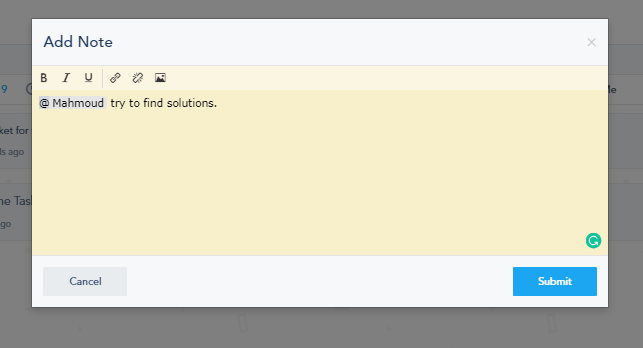 When you choose to Insert/edit image, you will be taken to the File Manager where you can choose from the pre-uploaded images and files or upload a new one.
Attach File: You can attach files to your Task.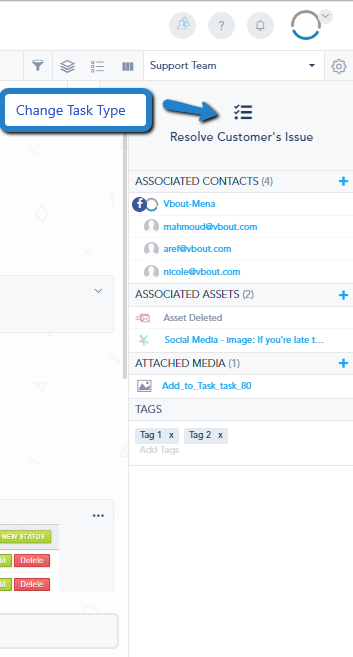 Change Task Type by clicking on the icon.
Change Task Name by clicking on the name under the icon.
Associated Contacts: Here you will see all the Associated Contacts with the Task, including Social Media Accounts if there is any post added from the stream. When you click on "+", you can Attach Contacts to the Task:
Associated Assets: Here you will see the assets from VBOUT associated with your task. Click on "+" to Attach Assets to the Task:
Attached Media: Here you will find the Files you have added with Attach File. You can also Attach Files by clicking on "+":
Tags: You can add Tags to your Task by typing them in Add Tags.