If you notice a red alert on any of your connected profile's avatar,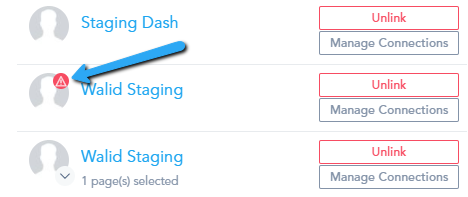 the chances are there is an Access Token Authentication error. This might occur if you have changed your password on that profile or revoked access to the App. Another reason might be the channels themselves, ex: Linkedin, force expiring access tokens after a specific time.
To re-establish the connection, you can access your Connection Center, locate the account with the authentication problem and click on Manage Connections to reconnect. You will need to go over the same Authentication steps as you have done when first connecting the account: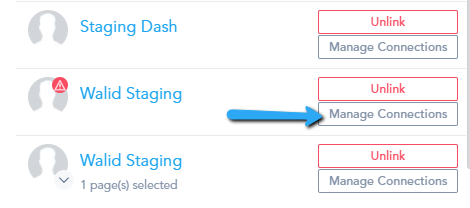 If the issue persists after clicking on Manage Connections, you can Unlink the account then try connecting again:

You can also remove the platform access from Facebook by following the steps in this article.