26% of people cite that the reason behind unsubscribing is receiving too many emails. Contacts Communication Preferences or Email Preferences is a way to let your contacts unsubscribe manually from a specific list and choose which lists they want to stay in. This way, they won't choose to unsubscribe from all your emails at once and won't be bothered by receiving many emails.
In the instructions below, we will see how to use Preferences:
1- Choose the Preference option from the Shortcode, when sending an Email Campaign or composing an Email Automation Template.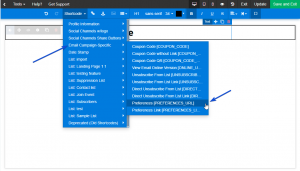 There are two types of Preferences Shortcodes:
Preferences URL, which is a hyperlinked text of your choice that takes the users to the Preferences page. (Check Step 4)
Preferences Link, which shows a raw link that users can click to take them to the Preferences page, this one is usually used in the text versions of emails.

2- To include a list or hide it from the preferences tab, go to Rename option of your list and turn on Include in contact Preference Page.
NOTE: The sending list will be automatically included in the preferences even if you had turned it off in the settings.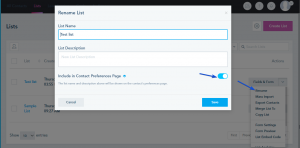 3- To modify the description and name of the list click on the Rename option of your list and modify the name and description:

4- To modify the default text for the preferences shortcode, go to Settings > Shortcodes and expand the Email Campaign Shortcodes Tab.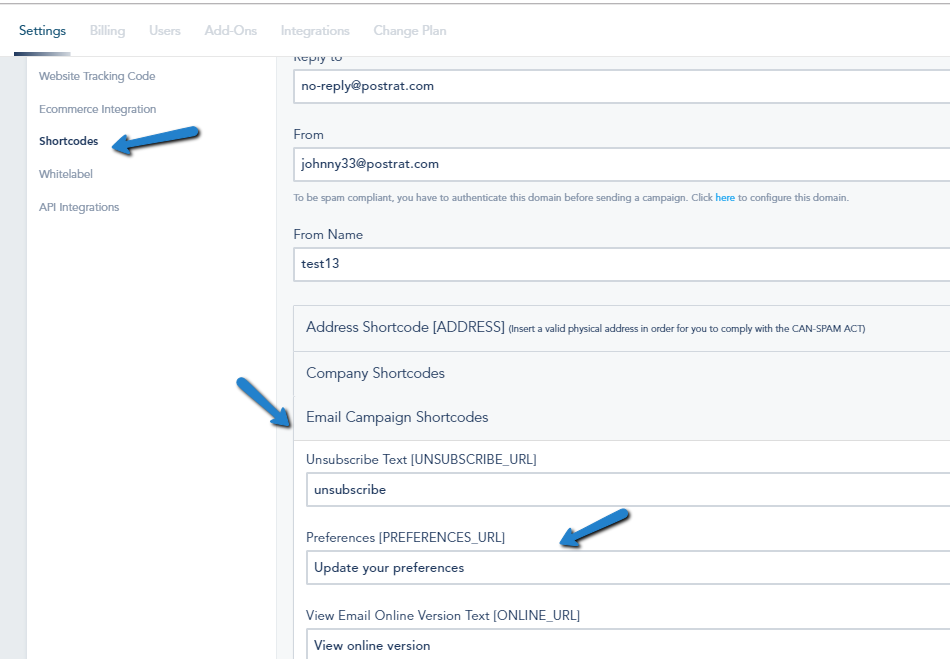 5- Contacts can update their information from the TARGET LIST by clicking on Update your profile information from the preferences page: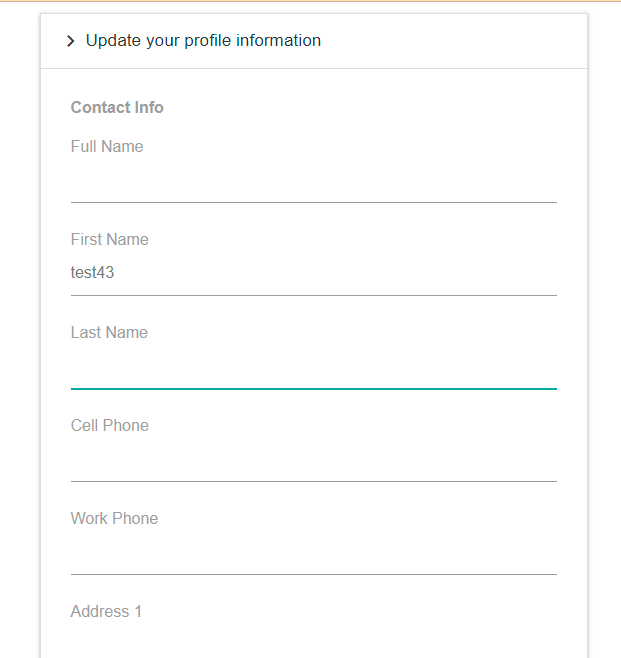 6- Contacts can unsubscribe from all lists by clicking on "Unsubscribe me from all communications":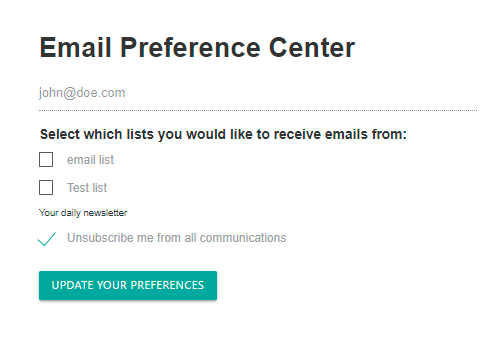 7- You can continue using the original UNSUBSCRIBE shortcode, which removes people from all Lists in one click
8- You have to include either the UNSUBSCRIBE shortcode, or the PREFERENCES shortcode inside your email, or the system will automatically append an UNSUBSCRIBE option at the bottom of your campaigns

9- Once the recipient chooses which list to unsubscribe from and click Update your Preferences, they will be taken to the next screen: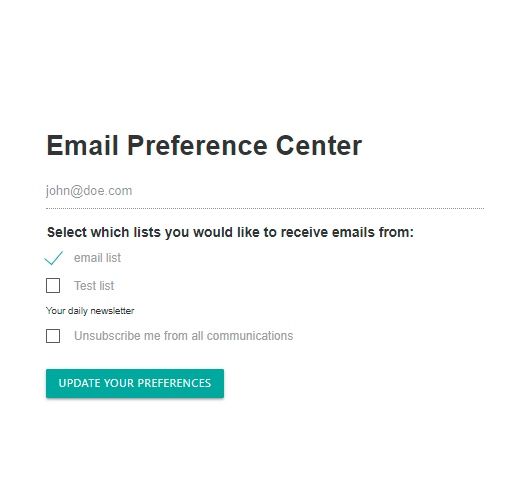 The recipient is immediately unsubscribed after they click Update your profile information (if they chose to unsubscribe from a list or all lists). They are not required to choose an option. If they close the form without choosing the reason, the activity log will show the default "Manual Unsubscribe" without additional information.
10- You will see the unsubscribed user in their activity feed: