You can import your product feeds to the platform by following the below steps:
Go to Settings – > Website Tracking code, and click on the number below the Product Feed column.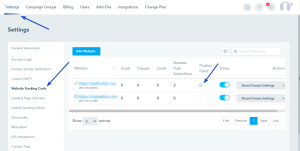 Click on Import Products in the new window.

Upload the CSV file that you have exported from your shop or you can fill in the sample product feed file available.
To update the existing product feed, turn on If an uploaded product ID exists, update record.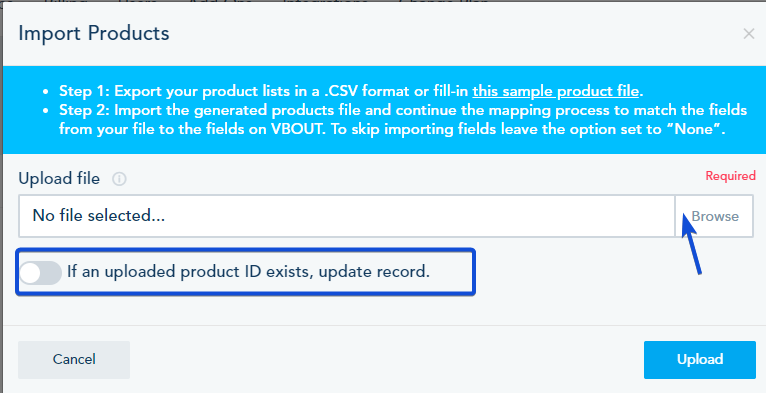 Next, map the product feed fields columns to the available fields in the platform.
Once done, click on Import.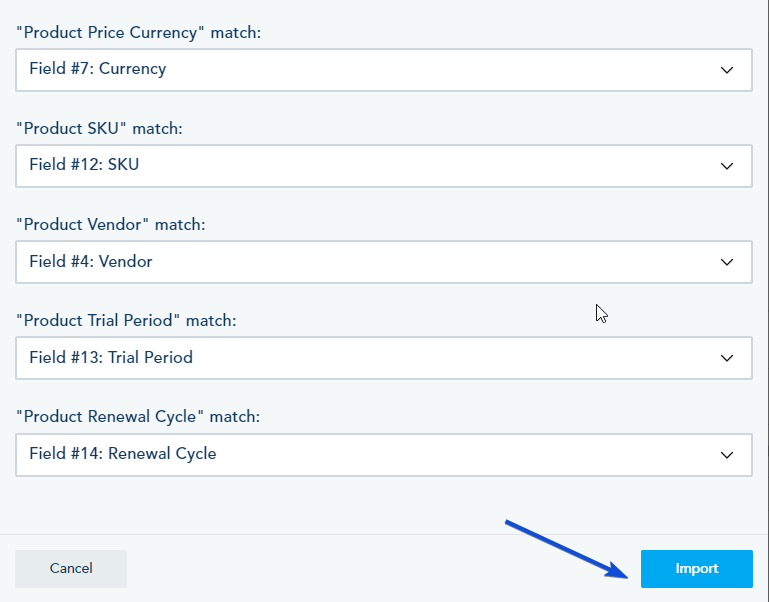 When the import process is done, you will receive an email confirmation with the summary of the import.