The integration with APIX Drive will allow you to add and delete contacts in VBOUT and create publications on Facebook, Twitter, LinkedIn, Pinterest and Instagram based on data from other systems. For example, you can transfer contact data from your website, landing page or Google Sheets to VBOUT and carry out the mailing you need or interact with social networks.
To integrate VBOUT with third party apps using APIX Drive, go to Integrations, and click on APIX Drive:

When you click on APIX Drive, a new tab will be opened where you should login: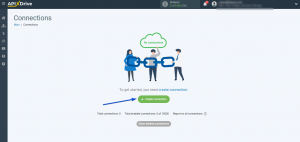 Once you setup your Data Source in APIX Drive, you can start connecting VBOUT as Data Destination by following the below steps:
First, click on Start configuring Data Destination.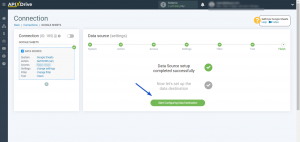 Select VBOUT as the system from the drop-down and click on Continue.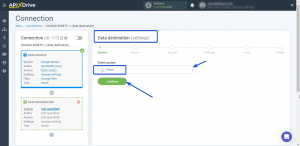 Now, Specify an action in VBOUT.
The available actions are Add contact, Delete by email, and Create publication to the social network.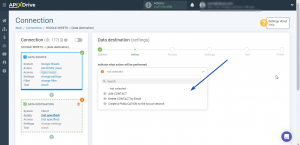 Next, connect your VBOUT account.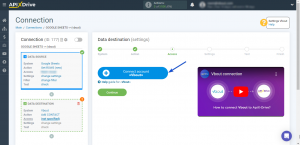 You need to add your API key. You can find it by going to your VBOUT account -> Settings -> API integrations.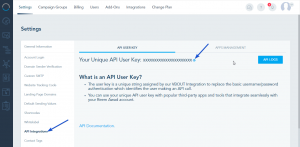 Once your account is connected, click on Continue.
Then, map the fields from the Data Source to the needed fields in VBOUT.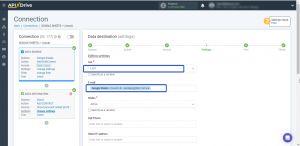 Once done, click on Edit and continue.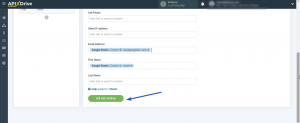 To check your setup, click on Send test data to Vbout, then go to your VBOUT account and check the data added.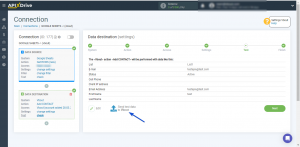 If the test was successful, click on Next and the Data Destination setup will be completed.
Now, you can start choosing the update interval and enabling auto-update.
To do this, click Enable update.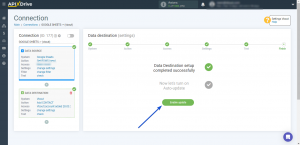 You can choose an interval by clicking on the gear icon.
Note: In order for the scheduled launch to work at the specified time, the interval between the current time and the specified time must be more than 5 minutes.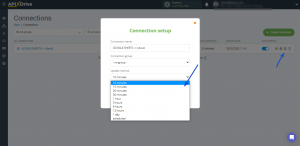 To perform a one-time data transfer, click on the arrow icon.