Vbout allows you to view all of your contacts listed on one page when you click on Contacts from the left sidebar. On this same page, you can filter your contacts by either the list they are associated with, or the audience they belong to, and you can use the filter on the left side for that.

If you need to read more into a contact profile, you can click on the email address of that specific contact, and their profile page will load. On this page, you will be able to see their full details (Name, address, phone, how many lists do they belong to, IP address…etc), their lead status, and their interactions with your email campaigns, website pages and others.
Note: You can edit/add contact details by clicking on the blue Edit button in the top right.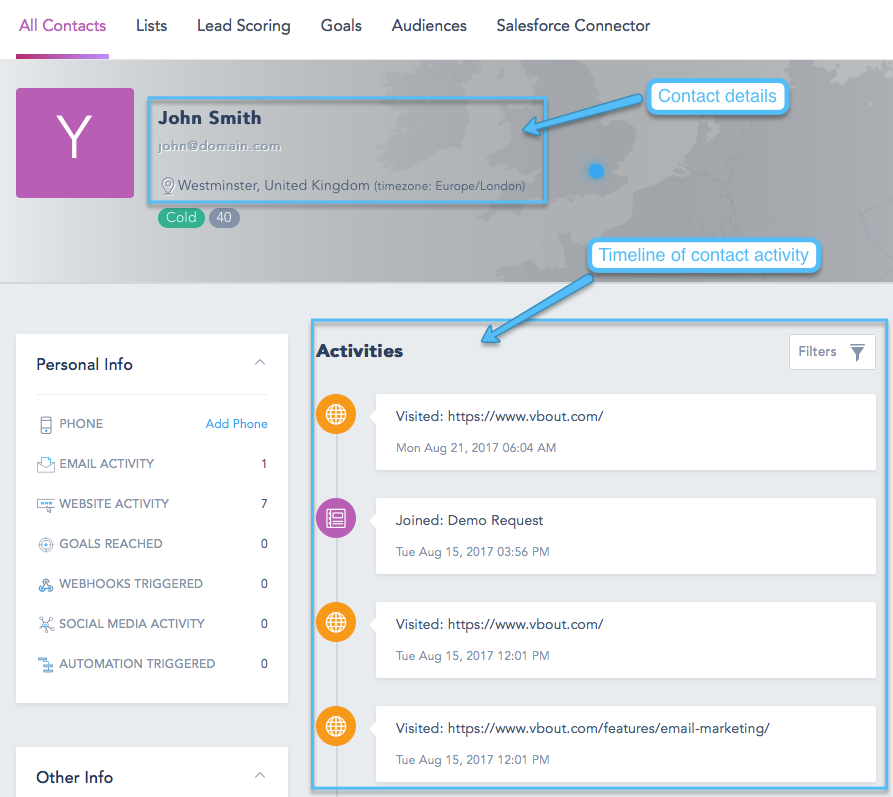 The timeline of activities will show a history of the user's interaction with your website pages or your email campaigns or social media posts depending on what features you are using.