Streams aggregate all your profiles in one easy to manage screen. You can toggle between profiles and groups with  a simple click to view the engagement under these profiles. Streams are accessible from the top menu under Social Media.
Your connected profiles will be shown on the left as well as your defined Social Groups. Click on the desired social account or group to display the streams available for these profiles as below: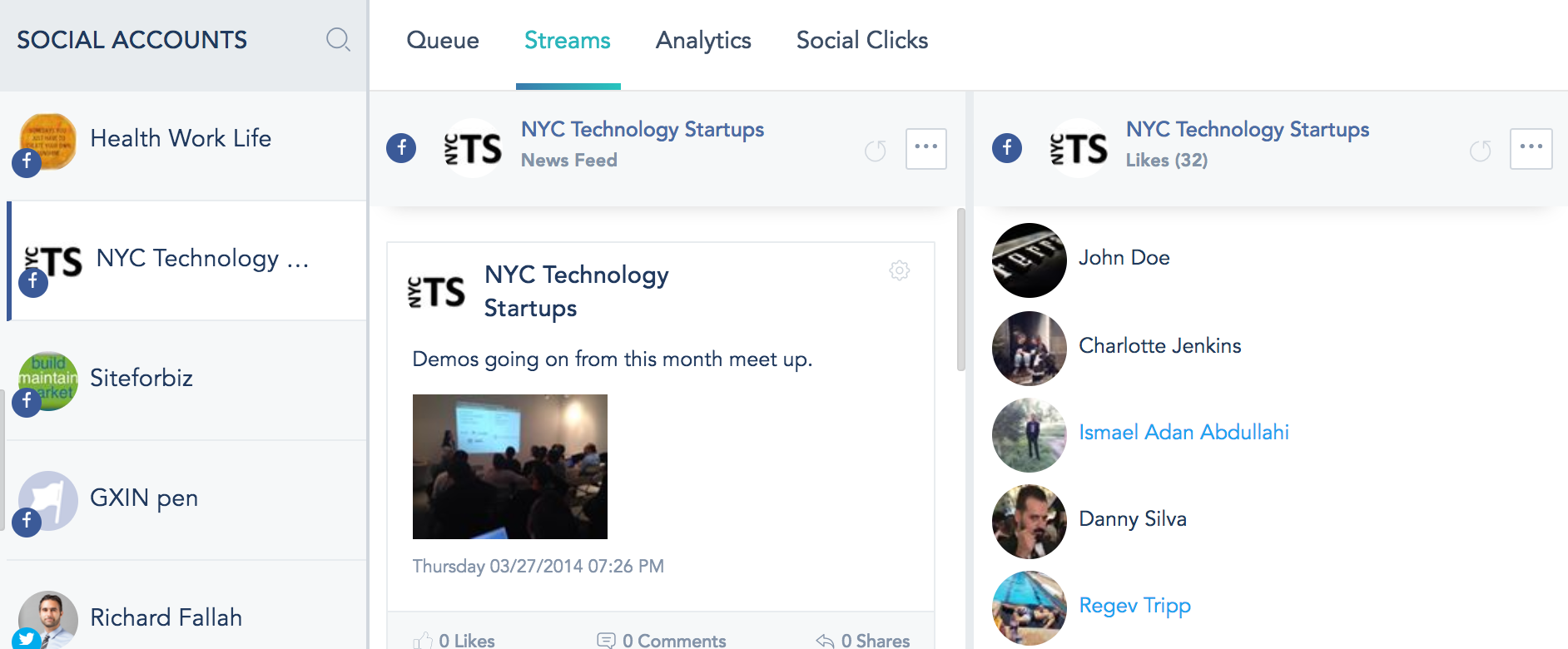 Facebook: On Facebook, you can manage your Page Feed, Messenger Inbox, Reviews, Tagged Posts, and Ads Feed. You can interact with your audience by checking reactions on your posts, commenting, and replying to page messages.

Twitter: Twitter allows you to access your Direct Messages for easy replies. You can also keep track of your latest followers, Mentions, Retweets, and stay updated with your home and User Feed. Engage with your Twitter community by Retweeting or Liking posts.
LinkedIn: On LinkedIn, you can comment on company page posts.
Instagram: Instagram lets you interact by replying to comments, liking posts, and viewing your own posts and tagged posts. You can also engage privately through Direct Messages with the option to reply.
Pinterest: Pinterest provides a summary of connected boards.
Hashtags streams:  Keep an eye on specific keywords across Twitter and Instagram using Hashtags Streams to monitor relevant conversations.
Twilio SMS: For Twilio SMS, you can easily check your messages and respond, ensuring timely communication.
YouTube Channel: Manage your YouTube channel by replying to comments (published or moderated) and engaging with your audience through comments and likes on your videos and playlists.
TikTok: On TikTok, you can track the performance of your videos by checking the number of likes, comments, and views.