Email Content feature gives you the ability to generate email content with different versions to be used when building an email template.
To use this feature, you need to install it from the Add-ons section.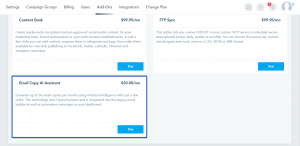 You can find this feature when creating a new email design (using Template designer or Basic Editor) in the Campaign, Email Template, and Automated Message sections.
To Generate Email Content, click on Generate Content in the top toolbar.


You will be asked to choose a type for your email,  fill in the settings related to that type, and the number of email variations that you need to generate. Once done click on Generate Copy.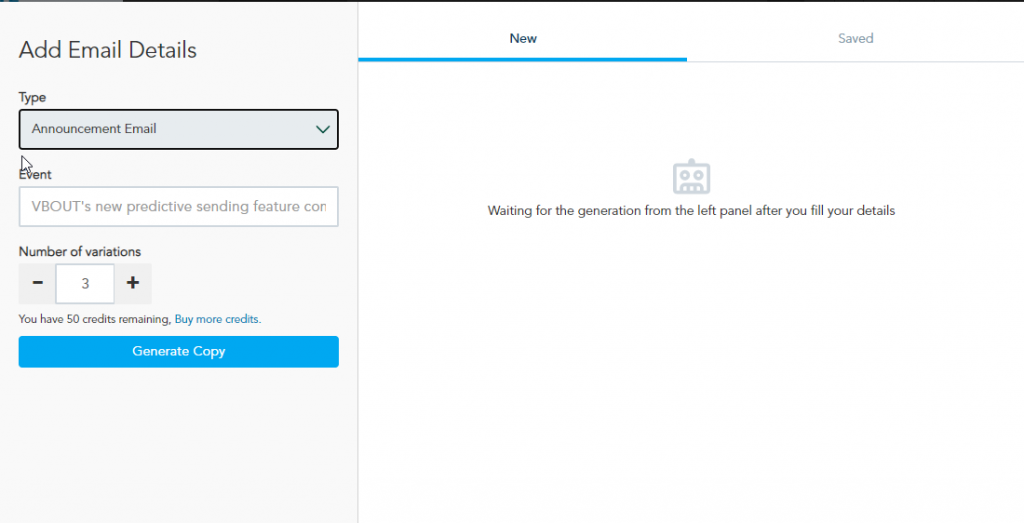 Note: You have only 50 credits once you purchased this Add-on, each variation will be counted as one credit. You can always purchase additional credits from the Add-ons section.
The data you include in the settings section will be taken into consideration while generating the email and based on the number of variations selected, you will have different versions of the email generated.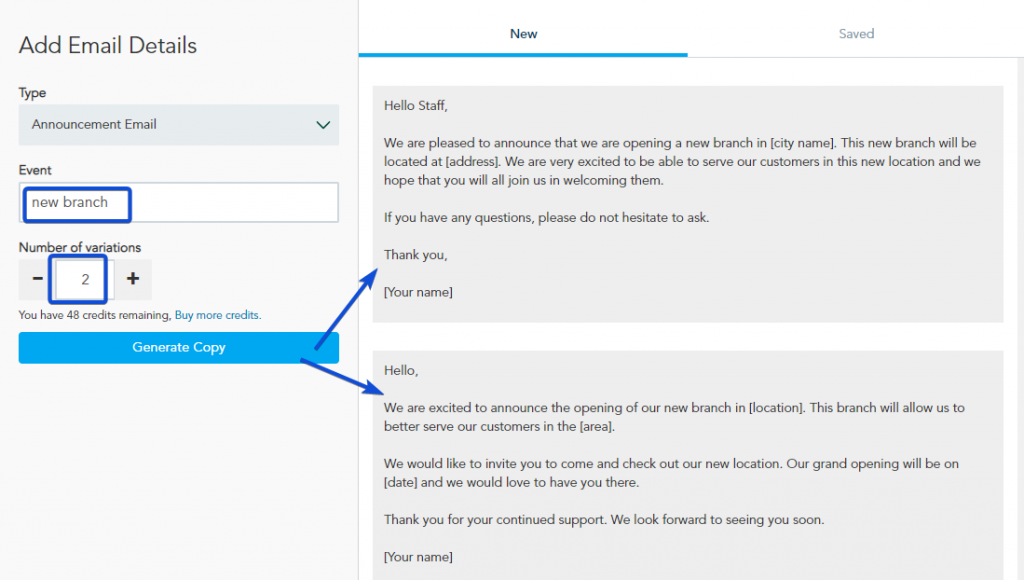 To use this generated content, you can copy the email and paste it into your Email builder component or you can save it for future use.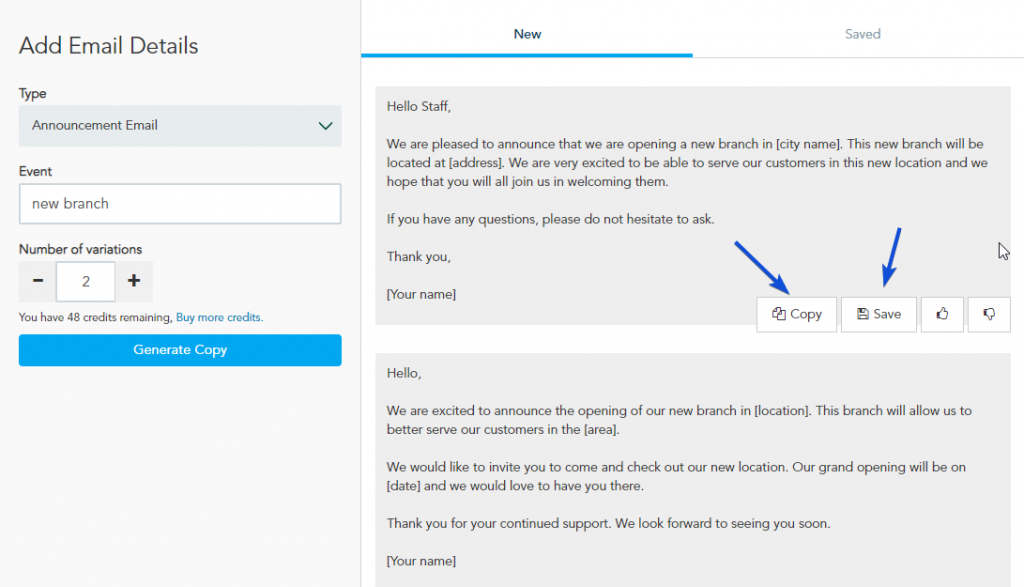 When saving an Email Content, you can find it in the Saved section of the related type.