When creating an Email Campaign or a Landing Page, one of the most important elements should be your Call To Action (CTA). CTAs usually link to an external URL, a downloadable file, an anchor within the same page, a link to a landing page created on the platform, a phone number (click to call), or an email (Click to email).
Email and landing page builders have a built-in feature to make these edits easily.
Anchor Link
To add an Anchor Link, highlight the beginning word or icon of the section you wish to 'jump to', then click the Anchor icon on the top editor. From the left panel, give it an Anchor Name:

Once the anchor has been created, choose the navigation or button you wish to hyperlink to that Anchor: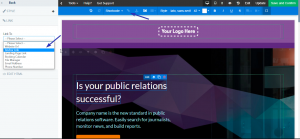 Choose the Anchor and save:

Aside from Anchor Links, you have the ability to add different types of links:
Website Url
Add an external URL such as a blog post or signup page on your website: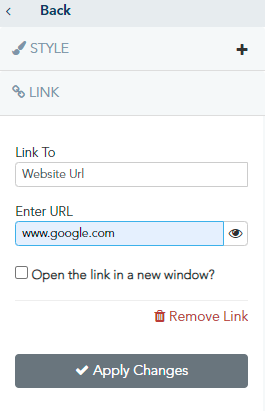 Landing Page Link
The landing page option shows you all the pages created on your account to choose from. This lets you create a page-to-page or email-to-page, guided flow or funnel easily: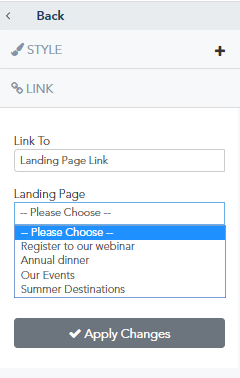 Booking Calendar
The Booking calendar option shows you all the booking calendars created on your account to choose from.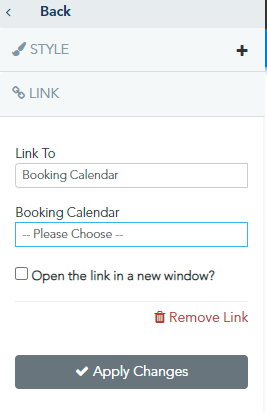 File Manager
When you choose File Manager, it automatically opens all your uploaded media and files on your account. You can choose to link to a downloadable PDF, an image, video or even create a graphic on Canva.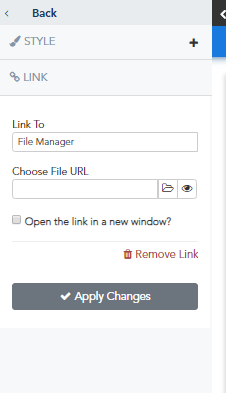 Email Address
The click-to-email hyperlink lets you pre-populate, in the recipient's default email application, a predefined email, subject line, and message body. When a contact clicks on the link, their email application will open with the to Email Address, Message Subject, and Message Body already filled for convenience: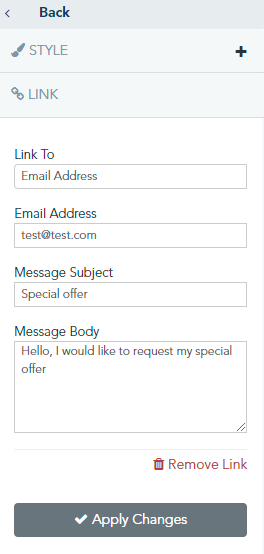 Phone Number
The Phone Number hyperlink creates a click-to-call action that opens up the contact's default phone application when clicked (ex: phone dialpad or skype)