Canva is a visual drag-and-drop graphics editor, that lets you design artworks, banners, infographics and more, without the need for editing skills. Canva is fully integrated into the platform, so you can use it for graphics on your social media posts, email campaign builder, landing page banners and more.
To use Canva with the social media suite, click on the Compose option and choose the Design on Canva next to the media upload controls: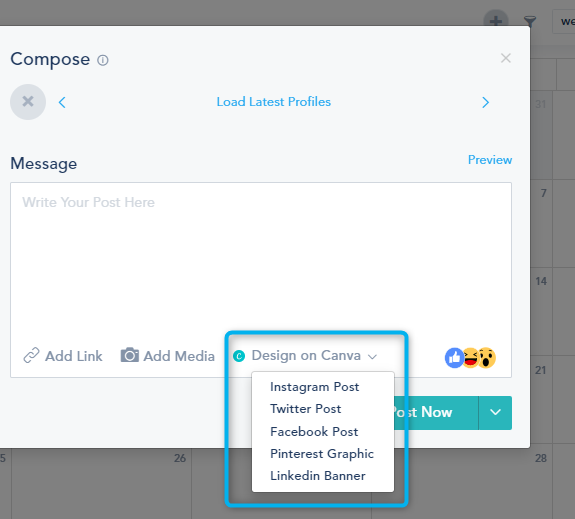 You can also access the Canva editor directly from your File Manager, which is available on all the platform's products.
To create a new graphics, open your file manager and click on the Design on Canva option: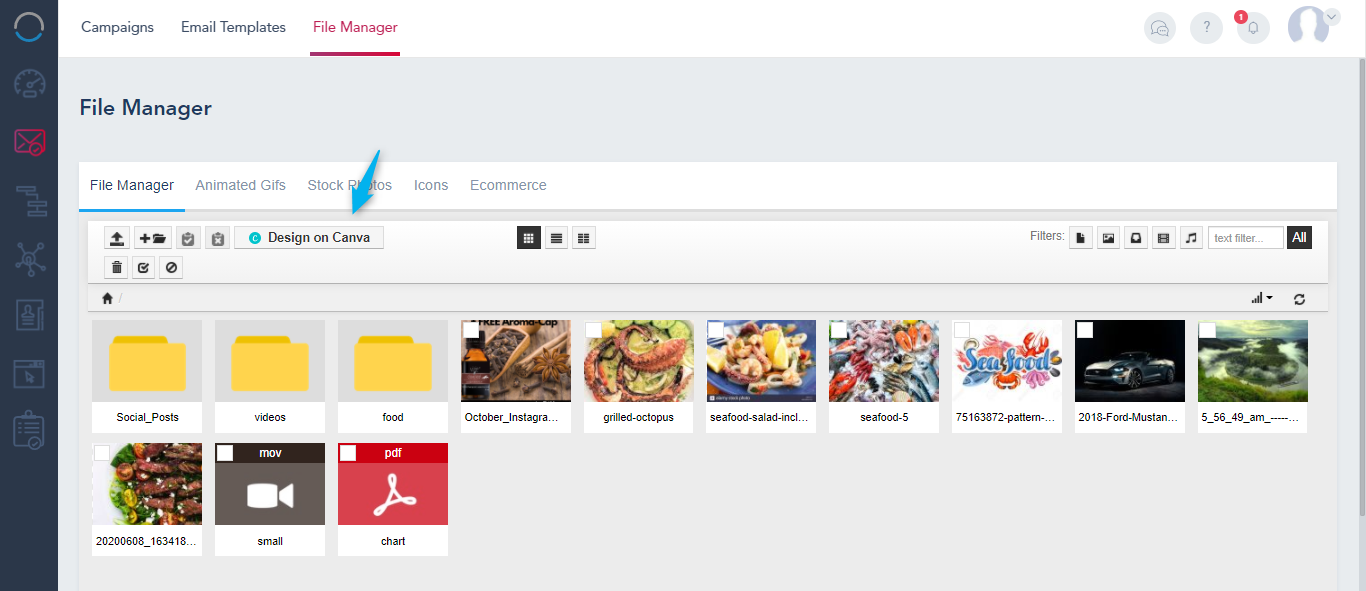 Canva login window will open up to ask you for your credentials. You can create a free account on Canva to use this features.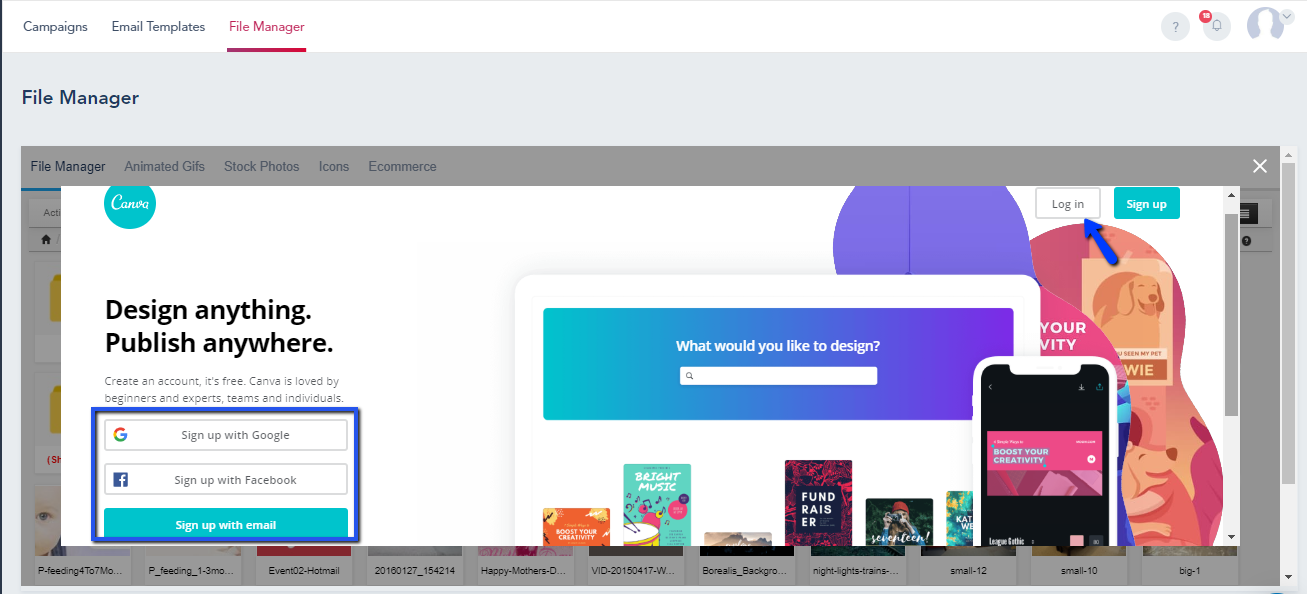 After logging in, you will be able to edit a graphics template as below: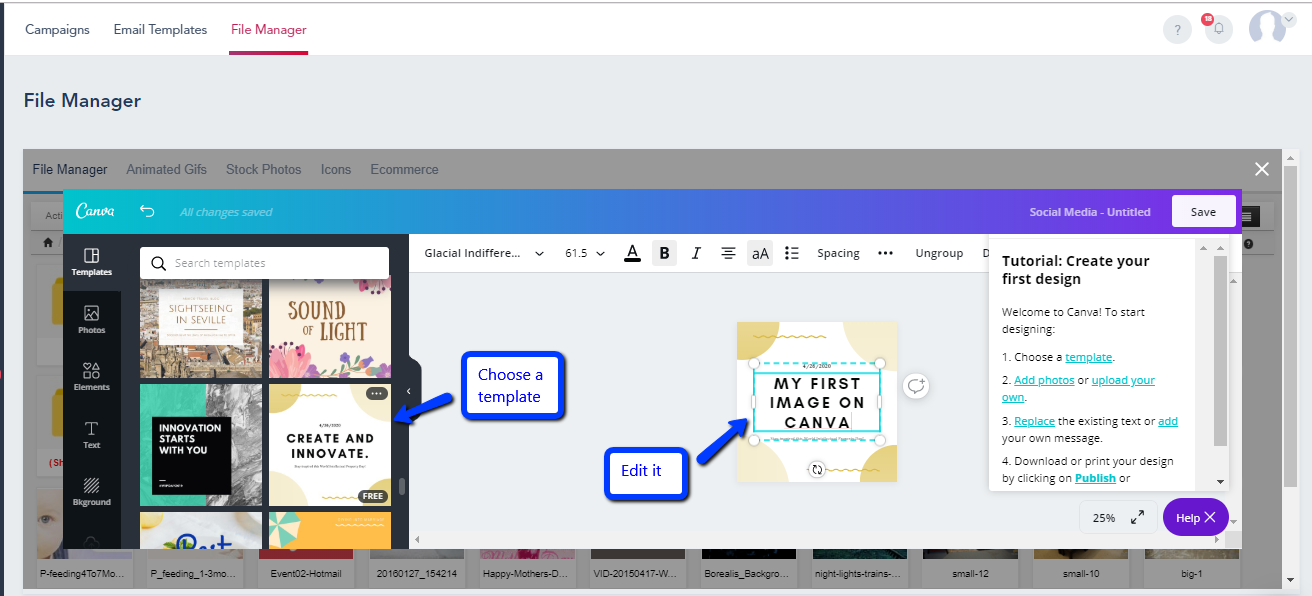 You can also choose from Templates, Photos, Elements, Text, Background, Uploads, Folders and More. Note that there are free and paid premium templates to choose from. Hover over the artwork to view the FREE label.
Templates: Here you can choose from the pre-designed templates.
Photos: Choose from a variety of millions of images.
Elements: Design using different elements.
Text: Add text to your designed image.
Background: Choose from a collection of backgrounds to use in your images.
Uploads: Upload your own images and use them in your design.
Folders: Your Designs, Likes and Purchased Template are divided in the Folders.
More: You can choose from these apps: Pexels, Pixabay, Embeds, Emoji, Facebook, Instagram, QR Code, Google Maps, YouTube, GIPHY, and Dropbox.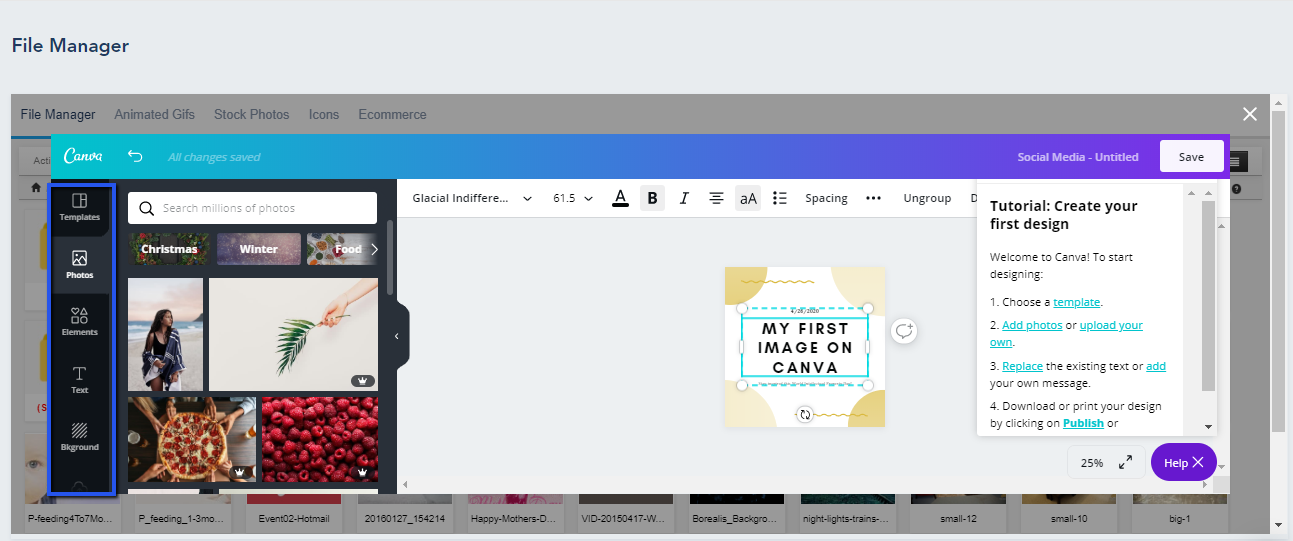 Drag the desired artwork to the grid and start your edits: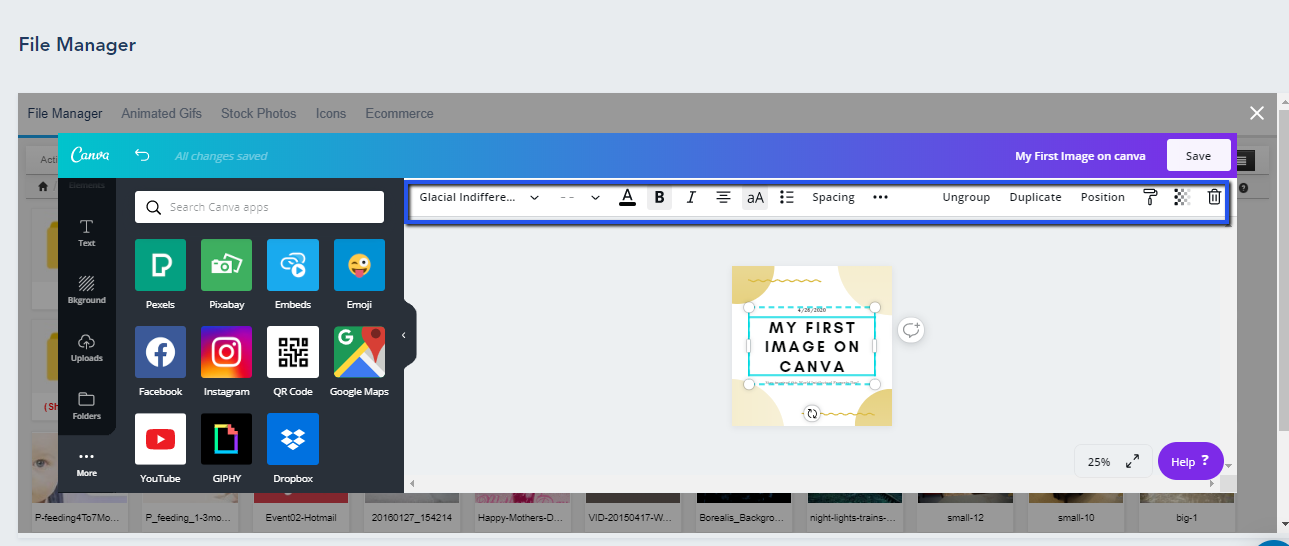 Once you finish, click Save. If you chose a FREE template, you will proceed to the platform, if you picked a paid one, you will be prompted to Pay and Publish: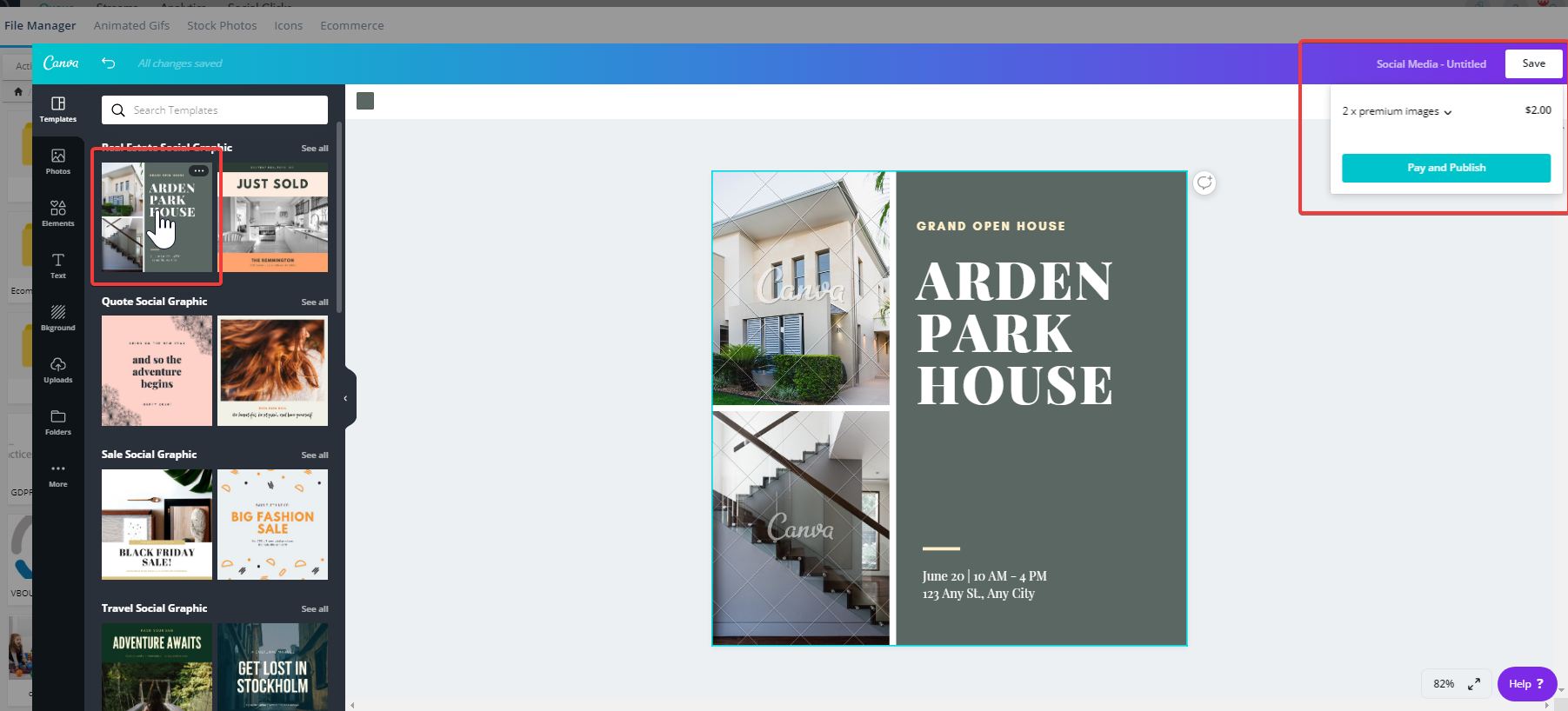 The image will appear in your file manager with an option to re-edit that graphics. Double click the image to insert it into your posts, landing pages or email campaigns: