To install Pabbly's Integration, go to Integrations, and click on Pabbly:

When you click on Pabbly, a new tab will be opened where you should login: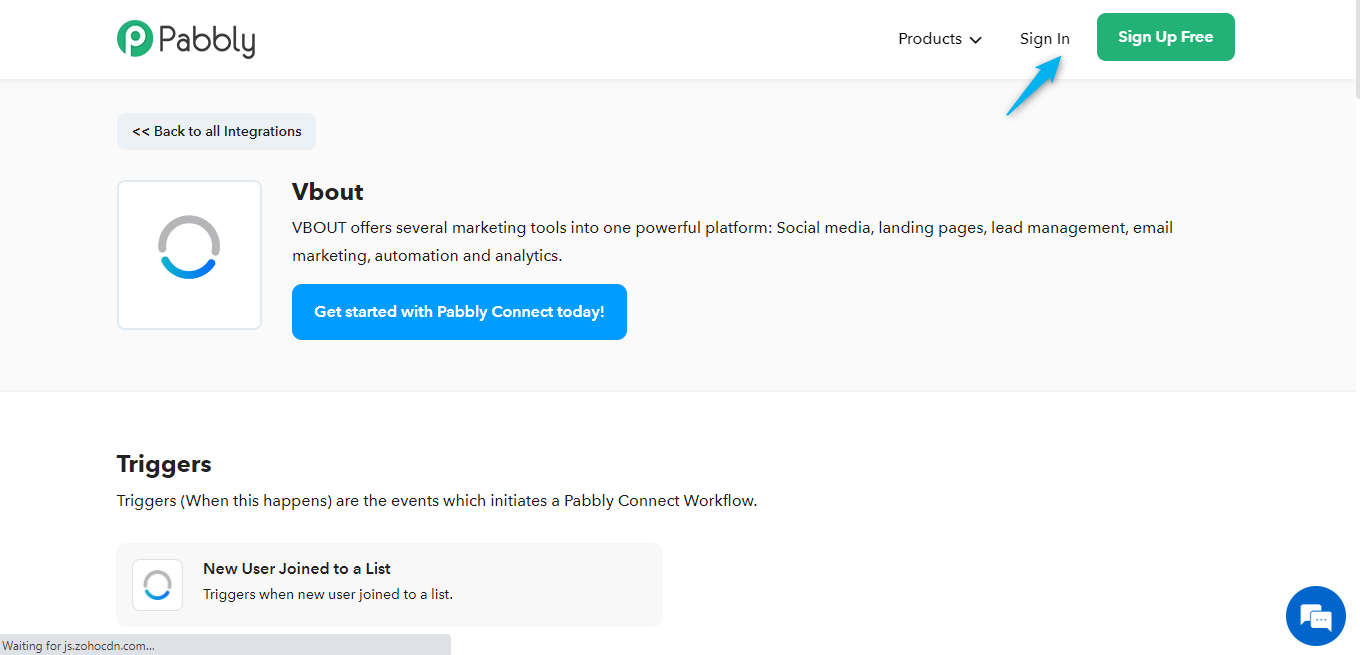 Sign in to connect Pabbly with your VBOUT account: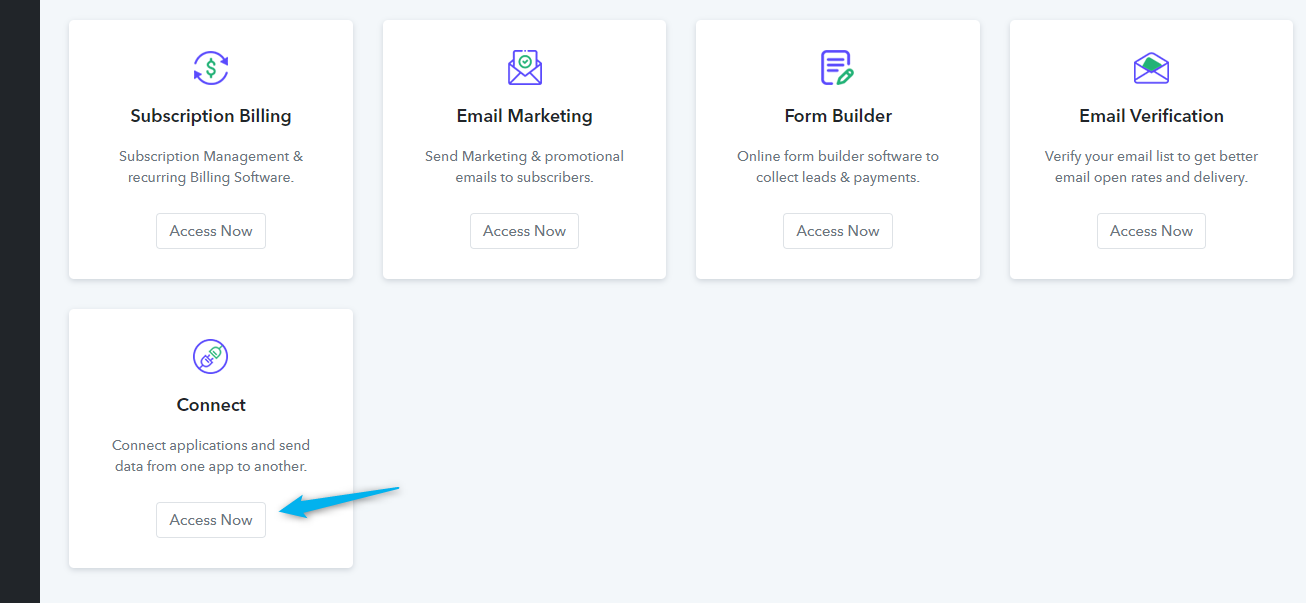 You will be able to create workflows:
Choose the trigger.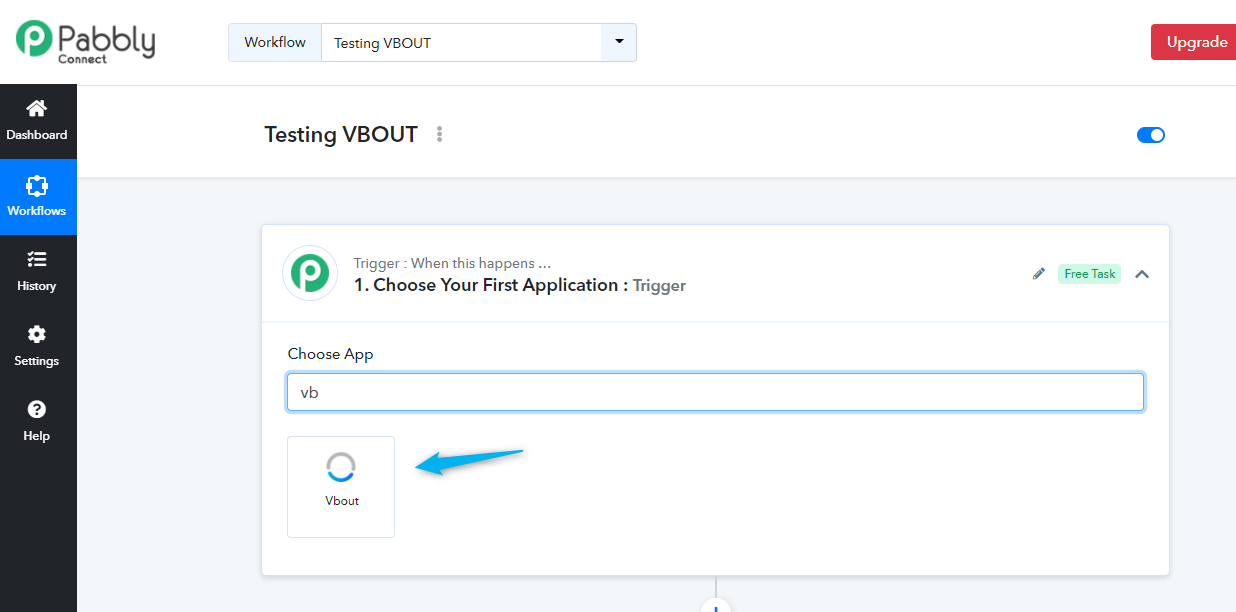 Then you will have instructions to follow: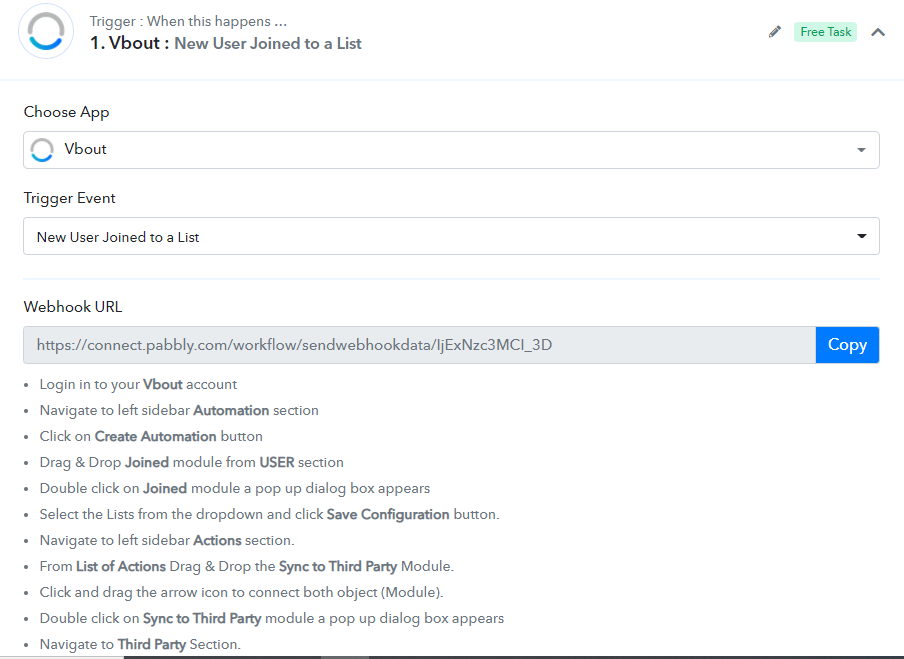 Once you set up the trigger, set up the action: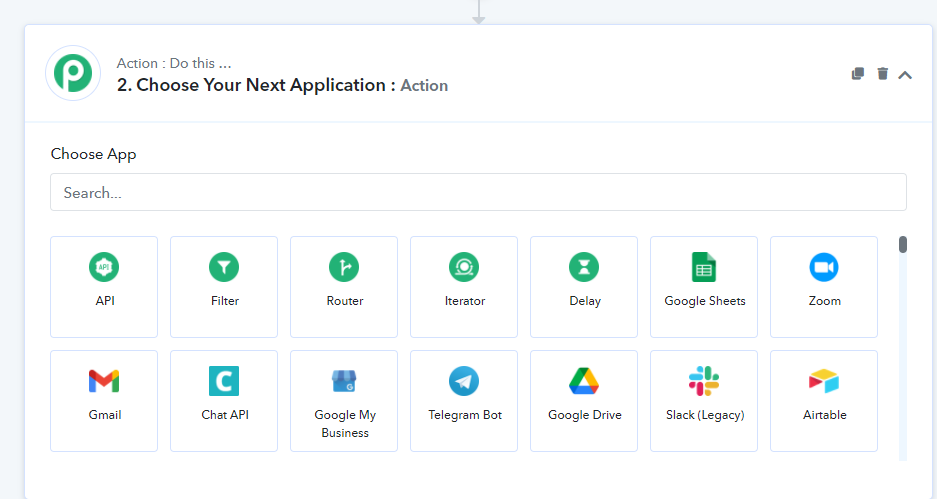 After choosing the action, click Save & Send Test Request or Save: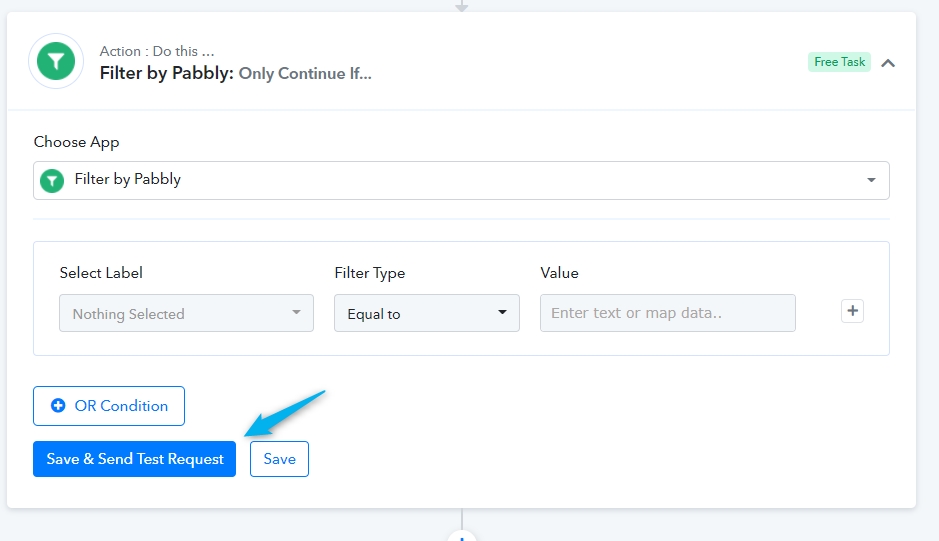 That's it! The workflow is ready to go.
Below is a list of VBOUT triggers and actions that can be used in Pabbly:
Triggers:
Actions:
Add Contact to List
Create Email List
Create Email Marketing Campaign
Create Social Media Message
Get Contact by Email
Unsubscribe Contact
Update Contact
Add Custom Event to a Contact
Update Contact with Custom Fields
Add Tag to Contact
Get List Details with Custom Fields
Register Account
List Social Media Channels
Remove Tag From Contact