You can segment your lists based on specific tags using Audiences.
To create au audience, go to Contacts tab -> Audiences – > Create Audience.

You will be prompted to give your audience a name, choose the lists you want to target and add the "Tag Name" condition.
You have the option to add multiple tags by adding an additional "Tag Name " condition to match. The contact needs either to match all the specified conditions (using AND) or one of them (using OR).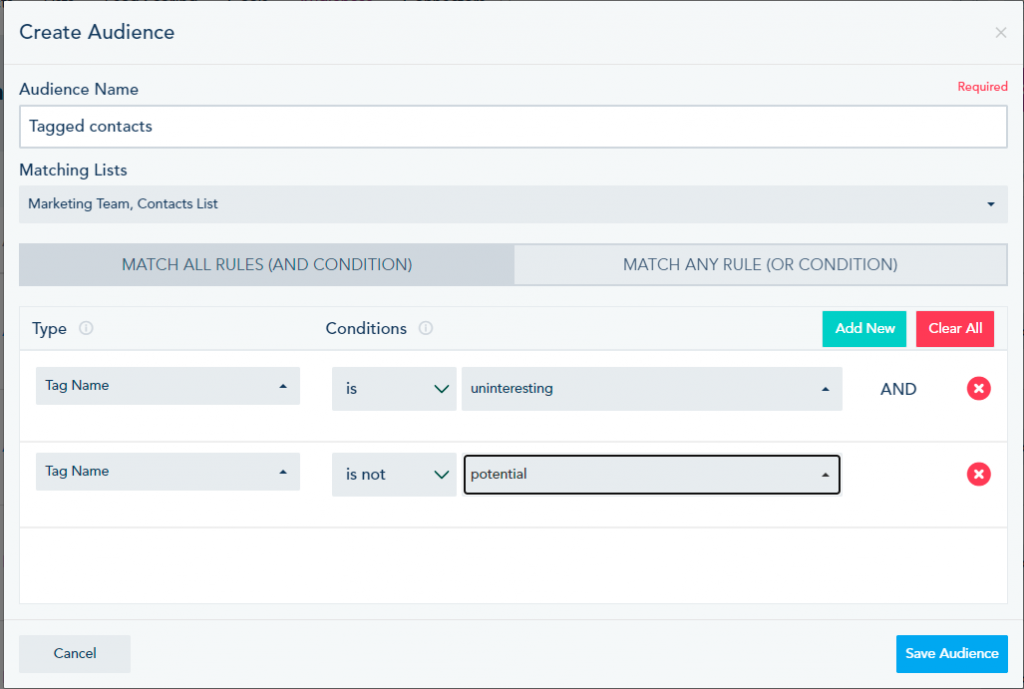 Once done, click on Save Audience.
The Audience will start processing. To view the Audience result, click on the Show Results option of your audience.