Each Form is connected to a List on the platform. To start creating your Form, you need to create a List first.
Click on the Contacts option from the left sidebar, select the Lists tab from the top, and click on the Create List button: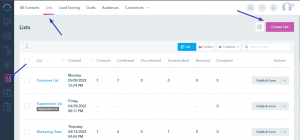 You will be asked to insert the list details:
List Name: add a name to your list.
List Description: add a brief description of your list.
Include in Contact Preferences Page: when this option is turned on, it will add this list to the preference page where the contacts can manage how you communicate with them including unsubscribing or subscribing back to this list.
Sender Details: these fields will be prefilled by your default sending values specified in your Settings and you will have the option to modify them when sending an email campaign.
When you have completed all details click on Create.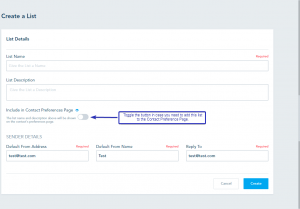 After you create your list, you can build up the form fields by going to the Fields & Form.

And choose which fields you'd like to add from here: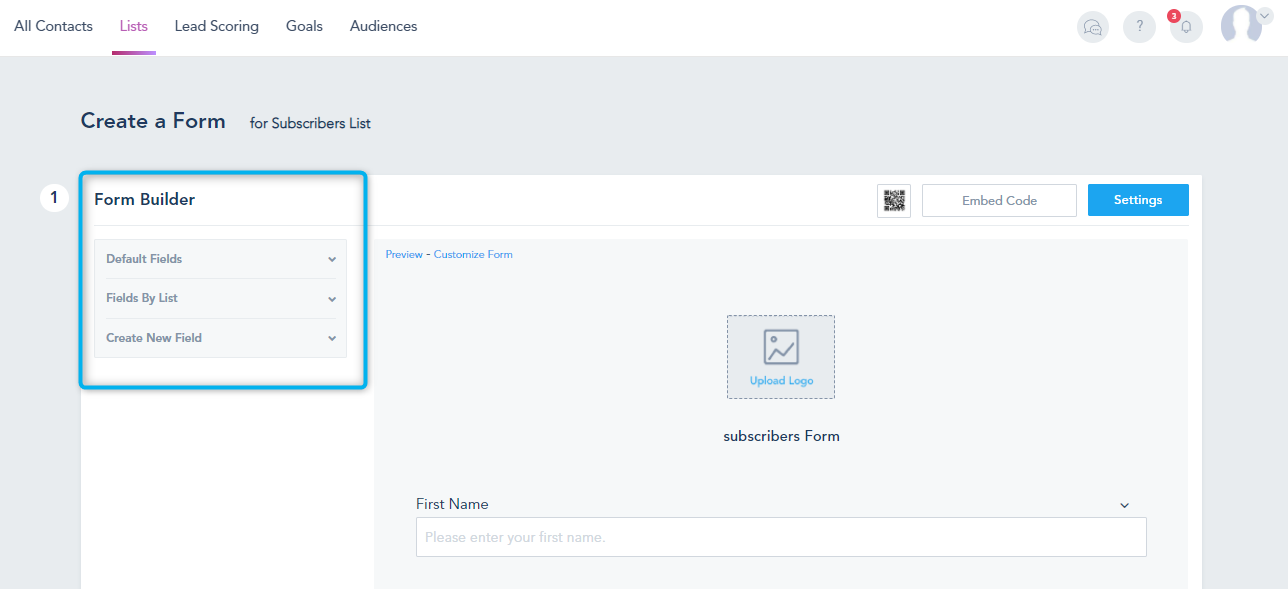 If you want to remove a field, rename it, change its placeholder, default value,  make it required or not or hide it from all public forms, click on the arrow next to it and you will  be able to change it: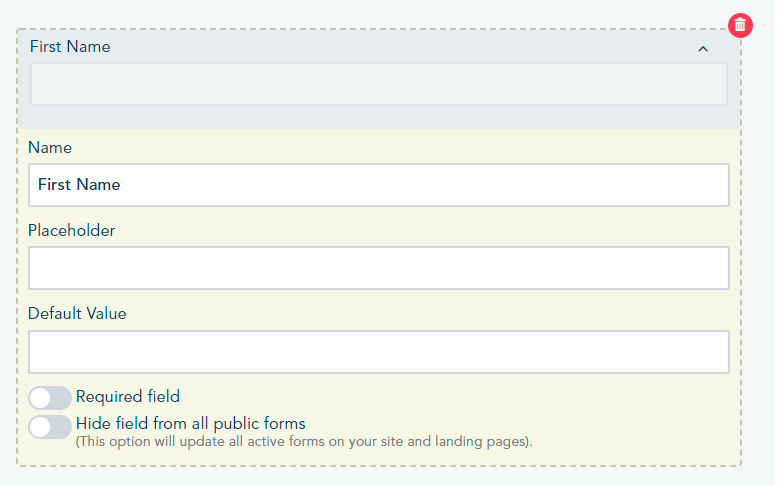 Once you finish customizing your form, save changes: