The platform enables you to manage your various Social Media Profiles in one place including posting videos on your TikTok account.
To post on your TikTok account, follow these steps:
Connecting your TikTok account
Composing the post
Connecting your TikTok account:
You'll need to connect your TikTok account to the platform. Follow these steps:
Navigate to the connection center within the platform.
Locate and select the TikTok option.
Click on "Connect to Tiktok" to initiate the connection process.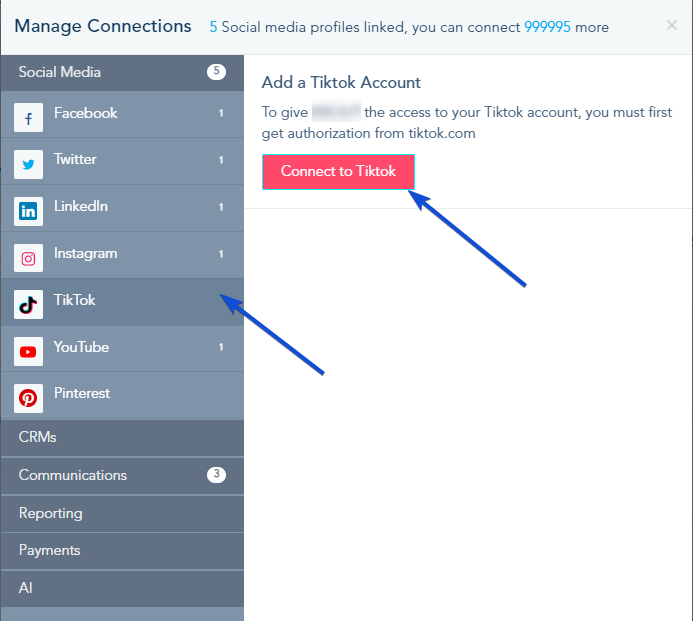 Composing the post:
Once your TikTok account is connected, you can proceed to compose and share your posts on your account.
From the Social media tab, Click on Compose Short Video.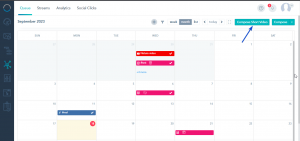 Choose the Tiktok account you wish to post to, if you have multiple accounts connected.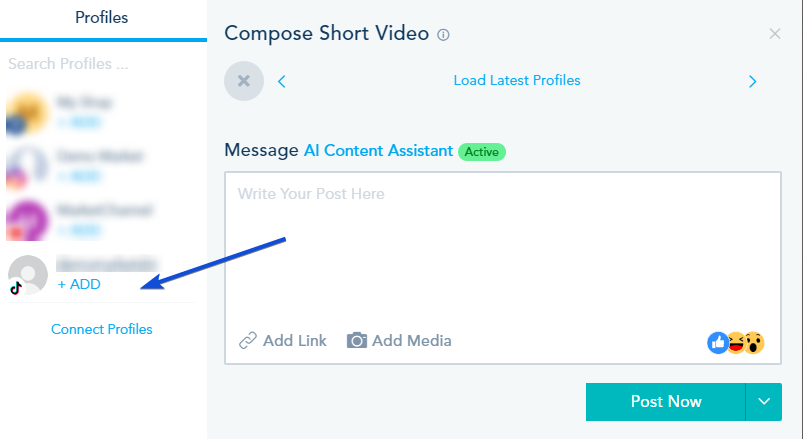 The Account will appear on the top right channel grid.
Upload your video file, choose who can view the video (Only me, Followers, Friends and mutual friends, Anyone), and what the user is allowed to do (Comments, Duet, stitch).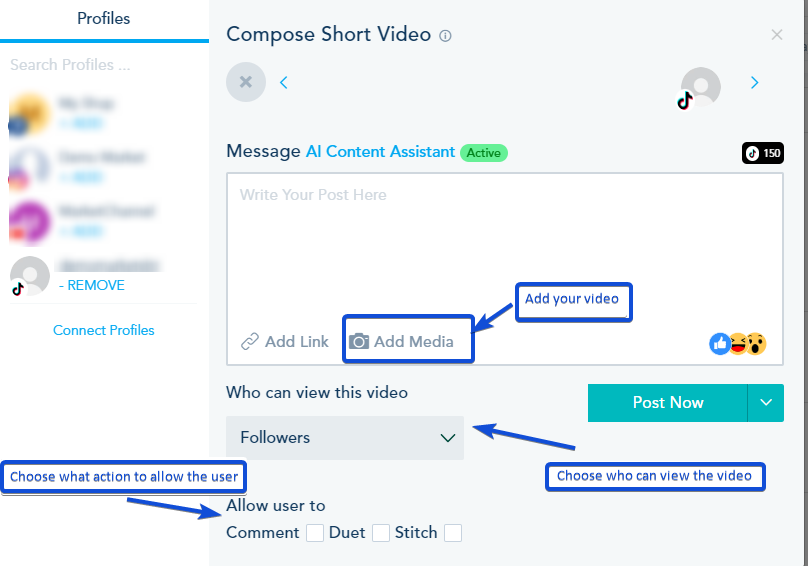 Choose Post Now, or Schedule Post to post your video on your TikTok Account. The post will appear on the calendar.