To setup a new lead score, Go to Contacts – > Lead Scoring, click on Add Score.
Note: Lead scoring is an Add-On that must be installed or part of your plan.

A popup window will appear where you can assign the score rules. You will be prompted with the following configurations:
An Action Trigger which is the type of engagement or data that the person will be scored on (Ex: a duration on site, Watched a video, opened an email or their company size is 1-10 employees.).
Each Action Trigger has its own Conditions/Filters that must be completed (Ex: if you choose duration on site, you will need to specify which domain you are targeting in this field and the time spent)
The Contact Score and Anonymous Score once a user and/or his data match your Action Triggers and Conditions. You might want to accelerate the scoring for known contacts by assigning them higher scores than anonymous visitors, for certain actions considering you have identifiable contact information on them.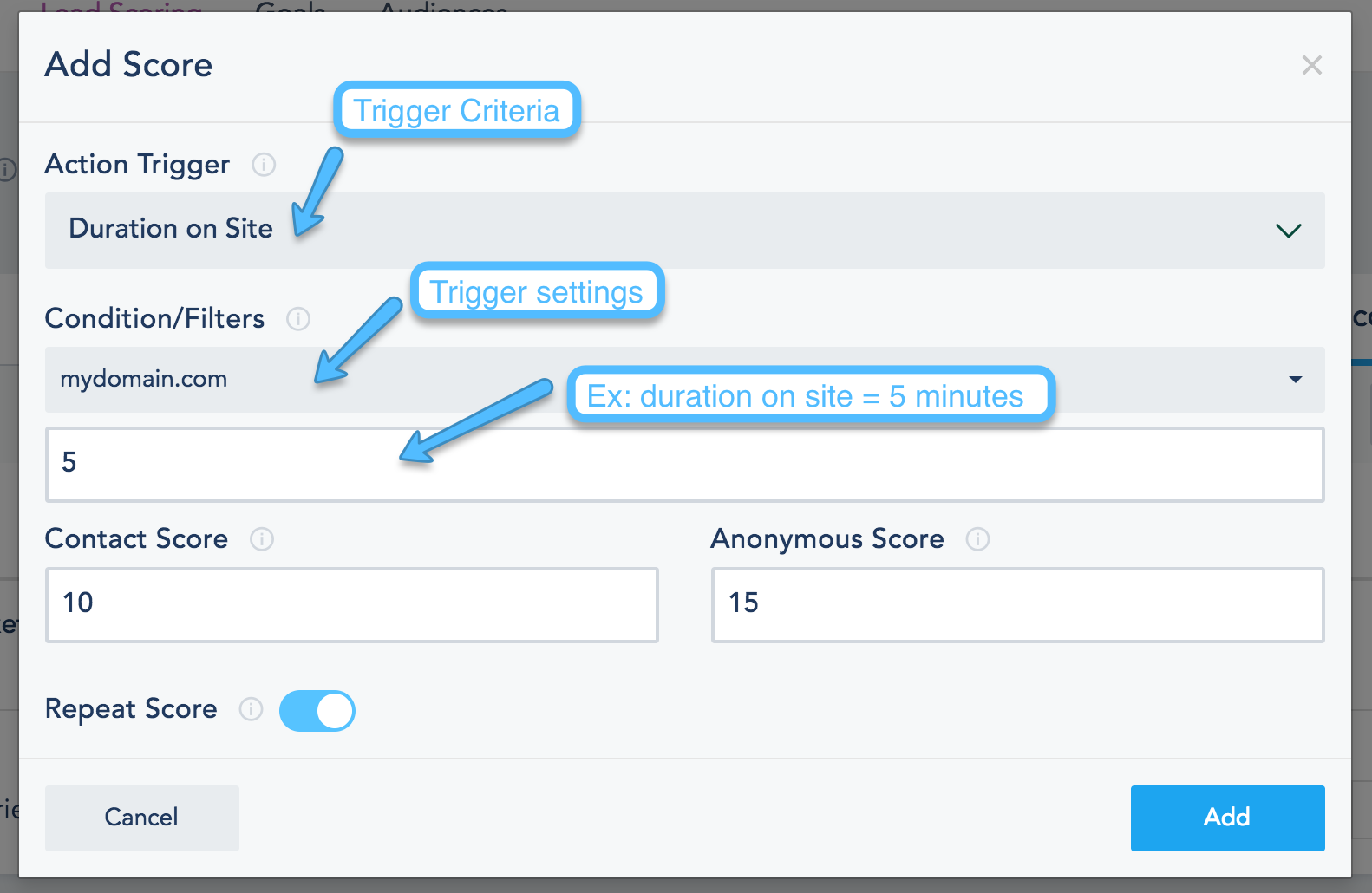 When you click on the gear next to Add Score button:

The popup will let you configure the maximum score leads can reach as well as enable a notification alert once a lead has reached a certain score that you specify.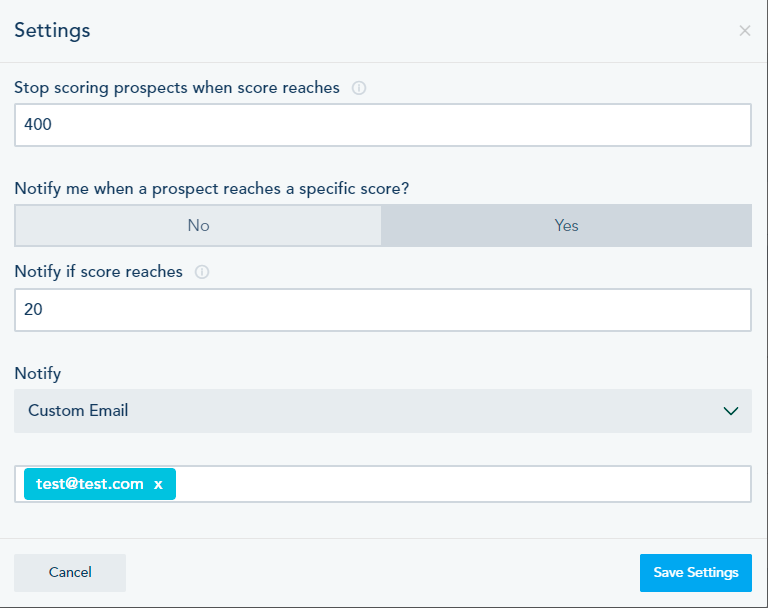 You can explore your Leads, their Status and your Score Rules through:
LeadsStatusScore Rules
That's how your Leads will appear: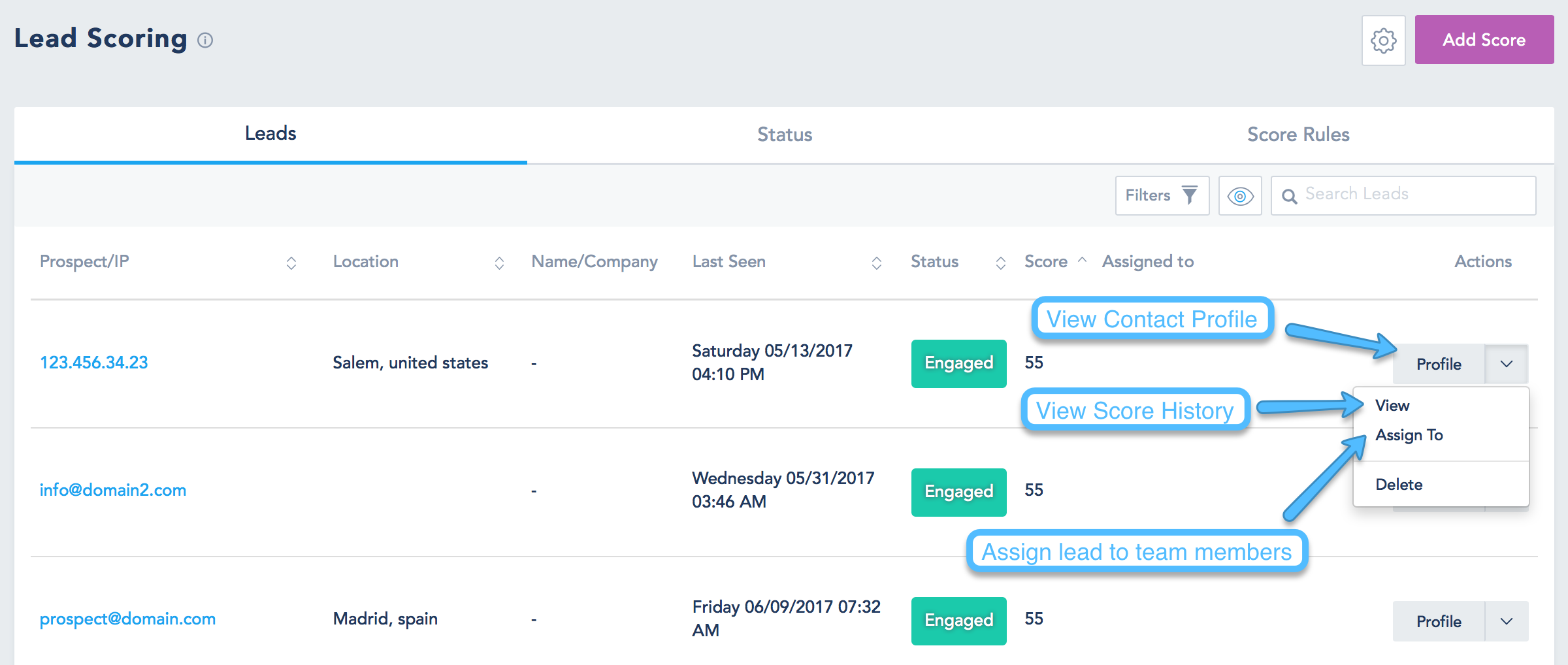 You can search leads,  filter them by type (contacts vs anonymous), status, by assigned users or by domains. You can also click on a record to view their profile timeline. If you are working in a team environment you can assign leads to different team members from the Assign To option.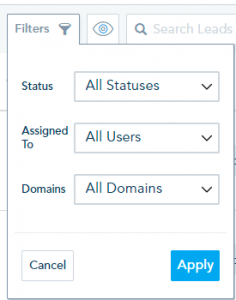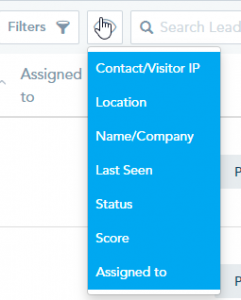 Score Status is a great way to group your leads into human identifiable jargon that will help you take actions manually or through a journey workflow on your dashboard. Your account will come with a predefined set of label that you can click and modify to match your own funnel.
To add a new status, go to the Status tab and click Add Status.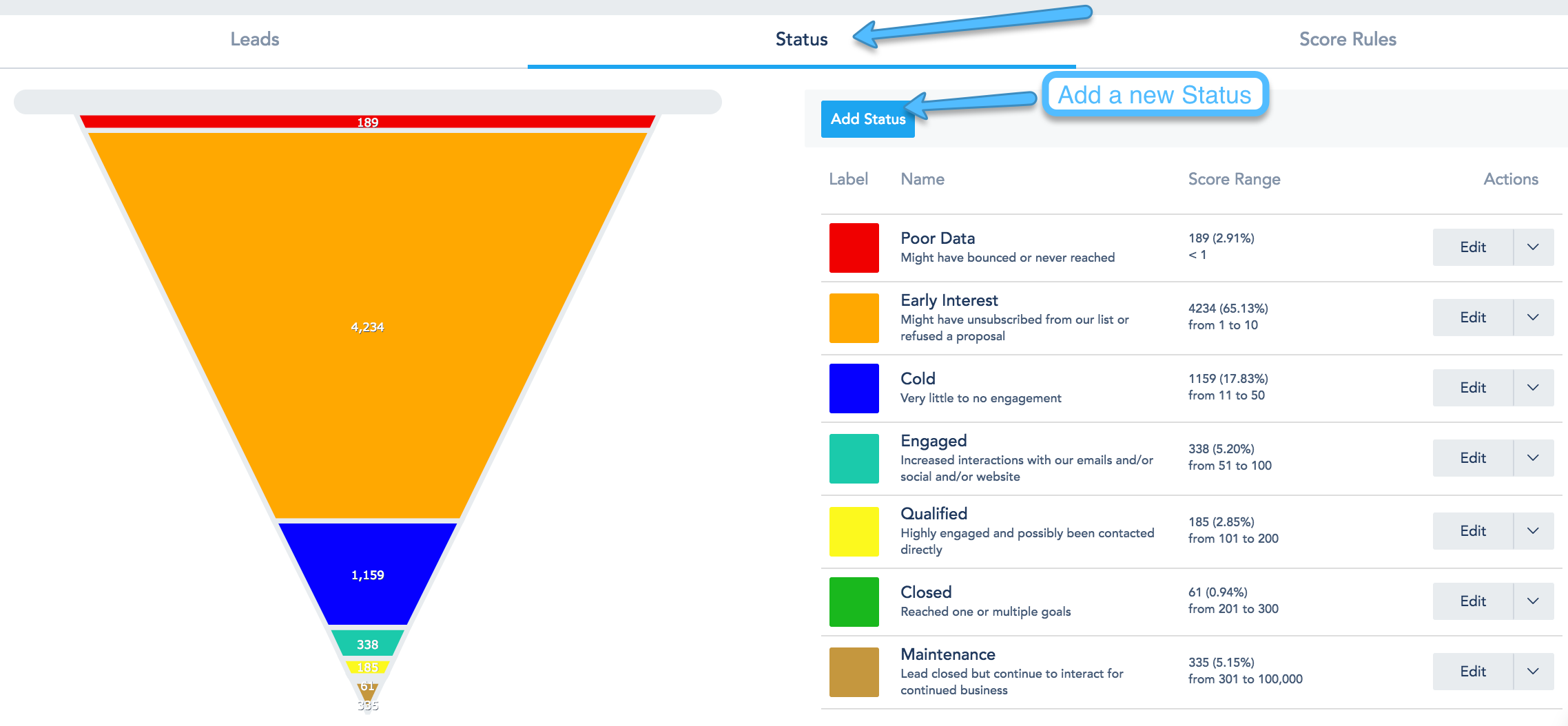 Adding a new Status Label will ask you for the following information:
Color for that label as it will appear on your funnel.
Label Title and Description as preferred by you and your team.
The Ceiling Range of the score that will be in this status. The system will automatically pick up the number from the the previous score and calculate the range accordingly. In the example below, if you put 50 and the previous score was 10 then for this label, anyone that fall into the range of 11-50 will be labeled as Cold Lead.

You can also edit predefined Status: