You can create a Master List that includes all your contacts using Automation.
From the Automation tab -> Your Automations – > Create Automation.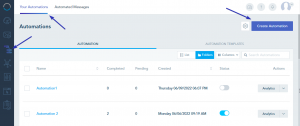 To create the automation, choose the Joined trigger and link it to Add to list Action.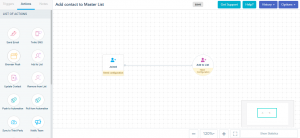 In the trigger configuration, choose all your existing lists in the Target lists section and set Apply to Historical Data to Yes, if you want to add the existing contacts to the Master list.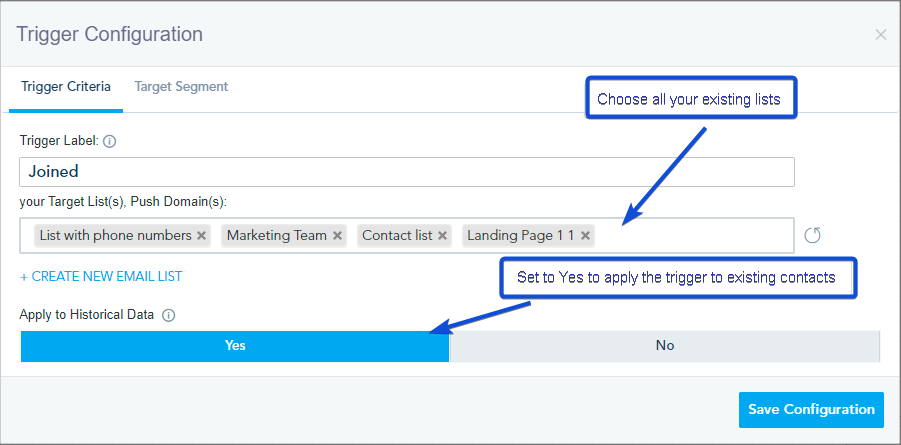 Note: When creating a new list, don't forget to add it to the target Lists in the Trigger.
In the Action configuration, choose the Master list you have created. In case you have not created the Master List yet, you can create it from here by clicking on CREATE NEW EMAIL LIST and check this for more info on creating lists.
Once the list is created, hit the refresh button and the new created list should appear in the Email lists option.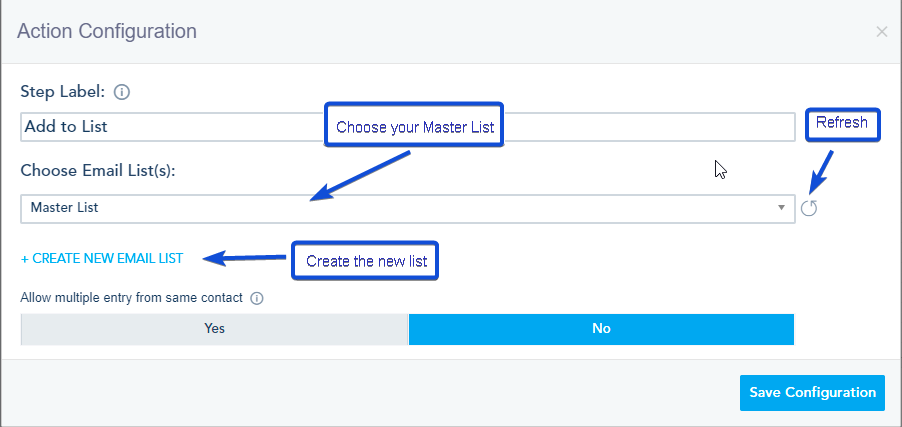 Save the automation and publish it.
After the automation is completed, the contacts will be added to the Master list.