In your agency account, you have the option to enable social media post moderation.
Go to Users from the drop-down menu of your profile icon.
In the Users and Workflow section, choose the account where you want to enable this option and click on the Gear button next to Add User option.

In the Pop-up window, you can choose to Auto or Manually approve the social posts.: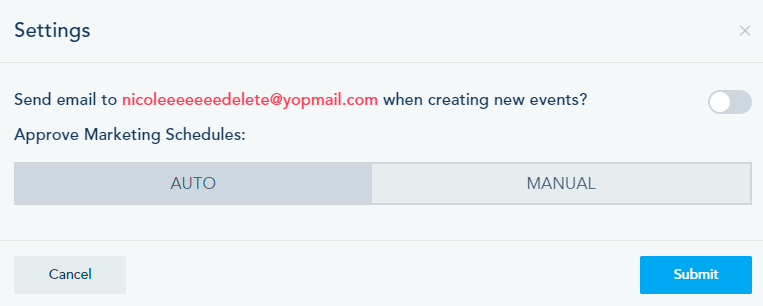 if you choose to manually approve the Social Media scheduled posts, the email moderation will be sent to the admin to approve or disapprove the scheduled event.
Also, you can specify the email address to whom you want to send the moderation email. You can send an email notification after approval or disapproval, by turning on the options displayed and specifying the email address to whom the email will be sent.