Integrate your Shopify with VBOUT in one click and start your e-commerce marketing automation in minutes.
Before you install the add-on, make sure you have an active Shopify store.
Go to the Integrations and click on Shopify integration.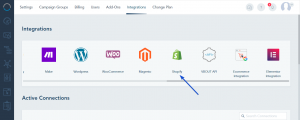 You will be redirected to Shopify store to add VBOUT Ecommerce Marketing app.
Click on Add app, enter your Shopify account credential and choose the store you like to connect.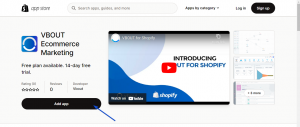 Afterwards, you will be asked to connect your VBOUT account. Choose Connect existing account.

Connect your account, make sure to use your VBOUT login email.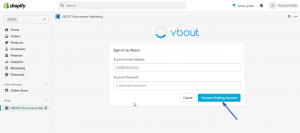 Choose your settings and your sync options. Once done, click on Save.
After that, you will be able to see the Shopify store in your Integration tab in VBOUT account.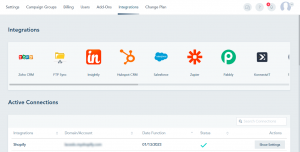 Finally, add the tracking code to your website by following the below steps. Adding this code, allow you to track your clients' website activities.
Go to Settings -> Website tracking Code, click on Show embed code next to your website store.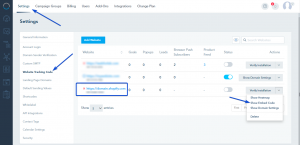 Copy the code and paste it into the theme.liquid in your Shopify store.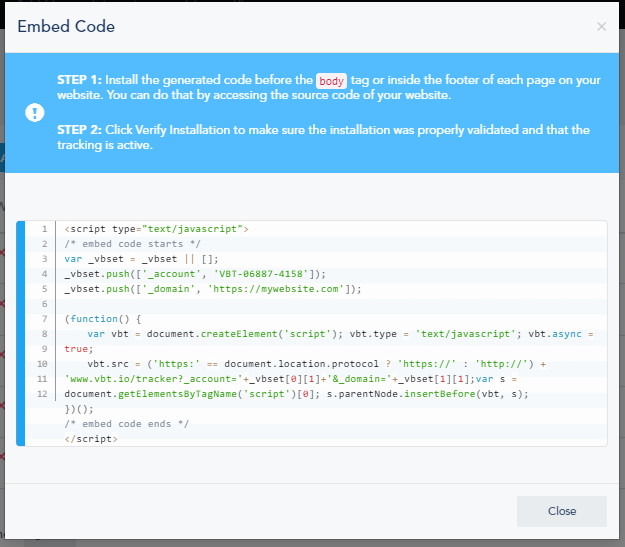 Once Done, Click on Verify Installation and the website should be verified.