Integrate your Shopify with VBOUT in one click and start your e-commerce marketing automation in minutes.
Before you install the add-on, make sure you have an active Shopify store.
Add your store link (the one including .myshopify.com domain) to VBOUT and verify the tracking code by following the instructions in the video below:
Once the tracking code is active, please make sure to turn on both the E-commerce tracking and the tracking code status.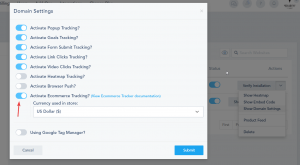 Next, go to the Integrations and click on Shopify integration, then select the domain (.myshopify.com):

When you click on Submit, you will be redirected to this page: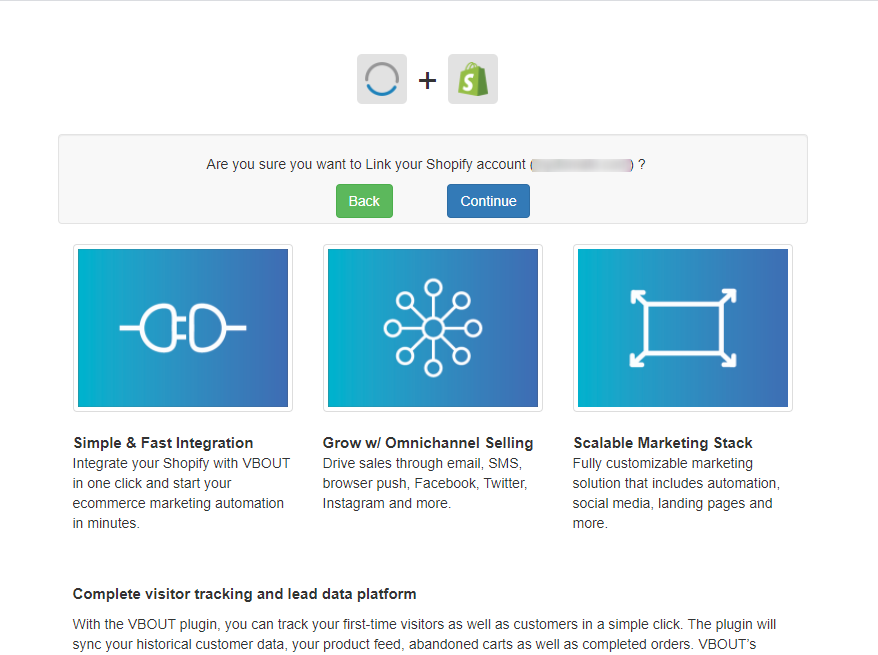 Afterwards, click on Continue and click Continue setup: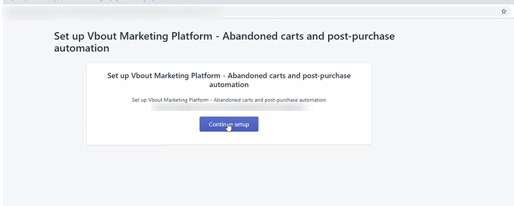 Choose the functionalities and click Save: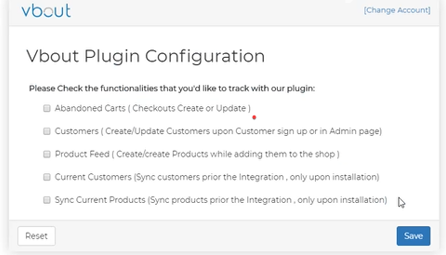 The installation will start, once it finishes click Install app: