The affiliate program allows you to become a marketing technology partner and build new revenue opportunities. Since this program is long-term, you will add significant value to your audience.
To join the  affiliate program, create a referral partner type account here and activate your referral link from your referral page.
Once, you sign up to your referral account, you will be redirected to your dashboard. To access the Referral program, open the menu next to your profile and go to Referral Program.

You will prompt to activate your Referral program, click on Activate My Referral Account.

Fill in the required information, and choose your unique referral ID. This ID should be unique, you will be notified if this ID already exists.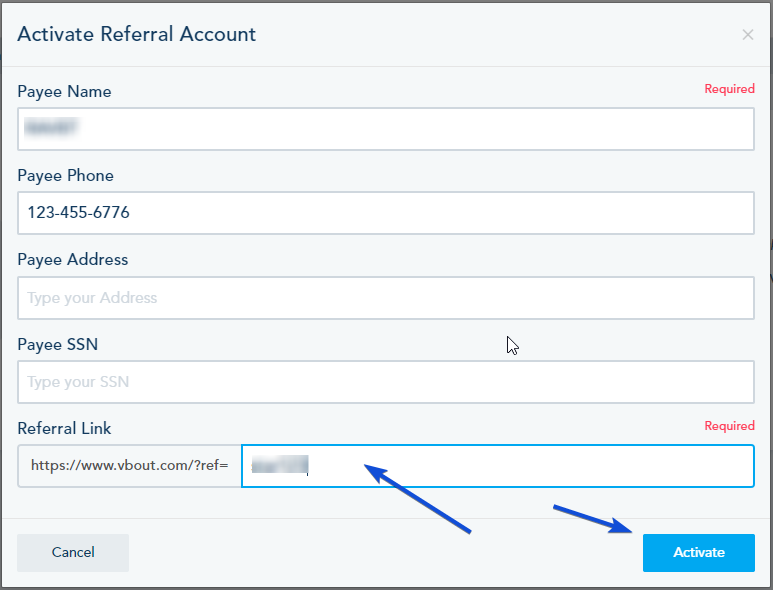 Once done, your account will be approved for 10% commission and you will have your own ID link to share.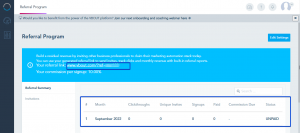 You will have a breakdown of all the clickthroughs that came from the link you've shared, the unique invites you've sent,  the conversion signup from those clicks, as well as the commission due for that month. The status indicates if the commission was PAID or still UNPAID.
Also, you have the option to send Invitations to specific Email addresses or over your Social Media profile. Go to Invitation, specify the email address to share this link or share over social media.