Browser Push is a great way to turn website visitors into subscribers, without providing identifiable data beyond they browser ID. This also lets you offer existing email subscribers, new ways to receive messages from you, in real time, without opening their inbox.
Below is a step-by-step guide to activate and setup Browser Push feature on your VBOUT account
Make sure that this feature is part of your plan or is installed from your Add-on section on your account.
Under your Settings page, click on Website Tracking Code to add your website to VBOUT and properly install the tracking code on the footer of your site. More information on Website Tracking can be found here. Note that your domain must be over https for browser push to work properly.
Once you add and verify your website, click on Show Domain Settings from the right drown option to activate the Browser Push listener within your VBOUT tracker

The screen below gives you the flexibility to configure the tracking end points you want VBOUT to activate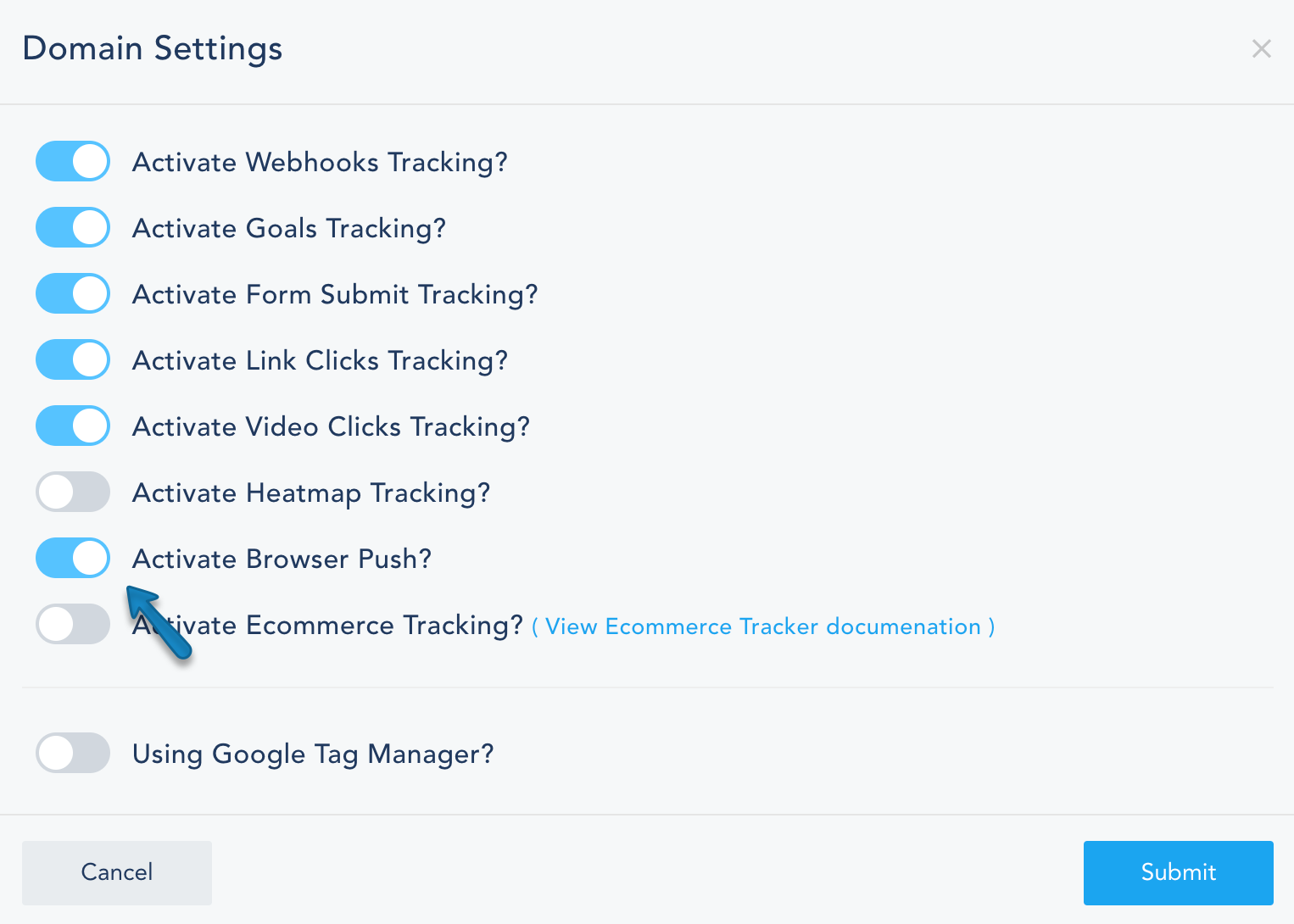 A new option will be available to setup and install your Browser Push

Below is a tab breakdown of your Browser Push Settings
Notification DefaultsPopup DesignPopup SettingsIntegration
Once you finish the setup above, visit your website to test the installation. If the message below did not show, that means that there is something wrong with the installation.

BROWSER PUSH STATUS AND ACTIVITY:
On the contact's page, the Browser Push status of the subscriber will be changed to active

You can now send a direct personalized browser push message by clicking on the arrow from the top right, Send Browser Push. All push activity and engagement will be logged under the activities timeline.
The prompt to configure the browser push includes two tabs.  In the Notification Message you have to select the target Domain, Notification Title and the Notification Icon. Default will be loaded from your configuration page for convenience but can be modified. Lastly, configure your Destination URL and finally the Message. You can test the message by clicking on Try it now or click on Send Notification to push it to the subscriber's browser.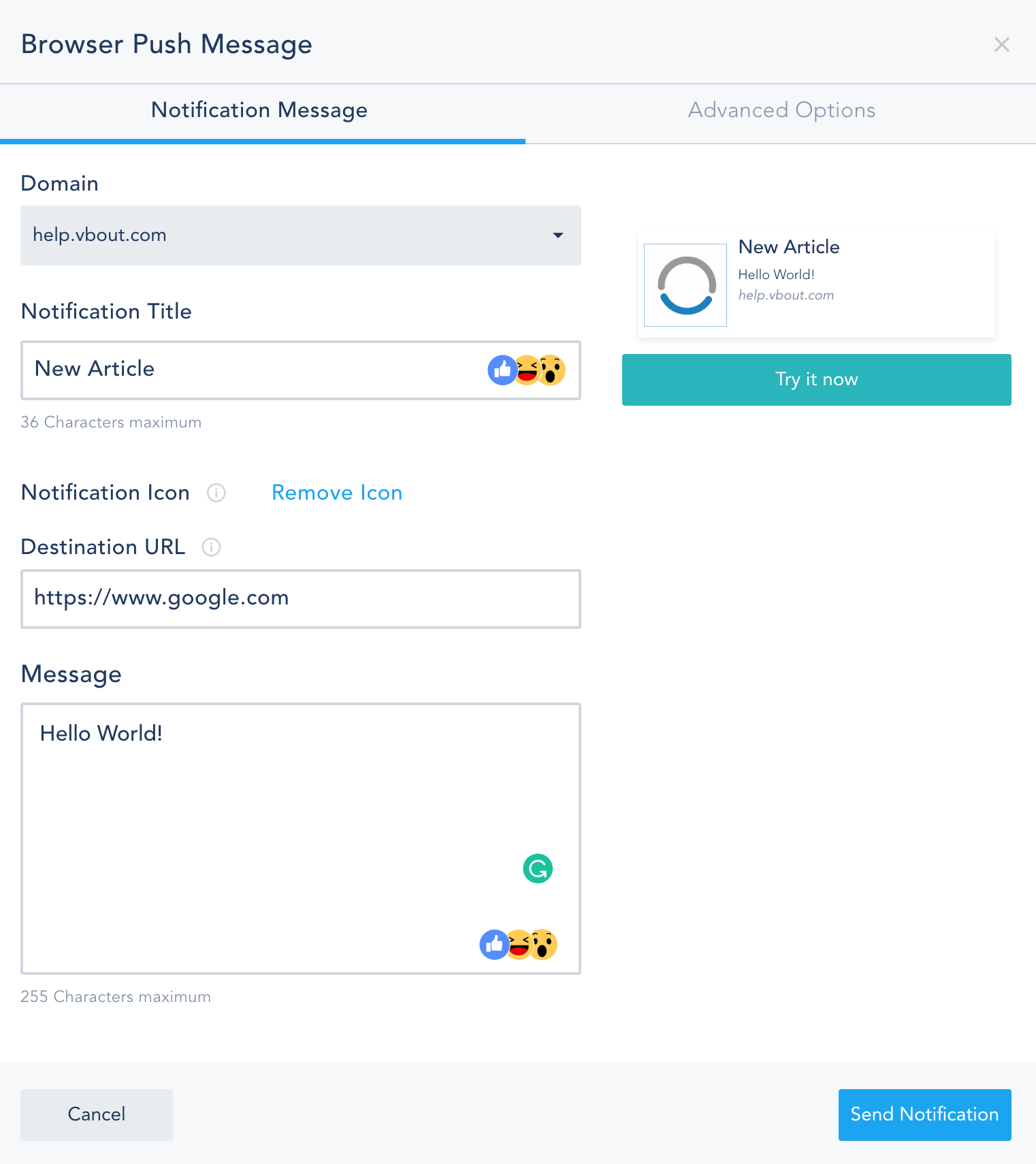 Advanced Options tab is only available for Chrome/Windows users. You can include a cover Image, as well as add one or two call to action buttons with a custom link for each button. With this option, the user will have a total of 3 destination links between the default URL and the 2 call to action URLs
Once you click on Send Notification, the users should receive the Browser Push Notification.
Finally, all Browser Push Engagement will be logged in the activities of the user with complete details on Device, Status, Send Date (when the message was queued to be delivered to the recipient's browser), Delivery Date (when the recipient actually opened the browser and VBOUT was able to deliver it), Click Date and the Click Type (which URL the recpient clicked on)
You can check this article to see how you can add a Browser Push to your Workflows.