The platform offers a native Zoom integration where account owners can sync with VBOUT, webinar registrants along with their attendance activities and help turn event data into marketing data.
This native integration will do the following:
Automatically create a new VBOUT list each time a Zoom event is created.
Send each webinar registration back to the corresponding VBOUT list.
The contact activity timeline will display the Zoom activity with attendance time.
The contact will be tagged with the Zoom event name.
Create automation campaigns based on Zoom webinar activities (ex: when a contact joins a a Zoom webinar, put them in a content drip, create a pipeline activity and send them to a custom audience on Facebook Ads).
Create custom segments and lead scoring based on webinar activities.
To access this integration, go to the Integrations page from the drop-down menu of the Settings:

Connect your Zoom account and make sure to approve the authentication screen through Zoom.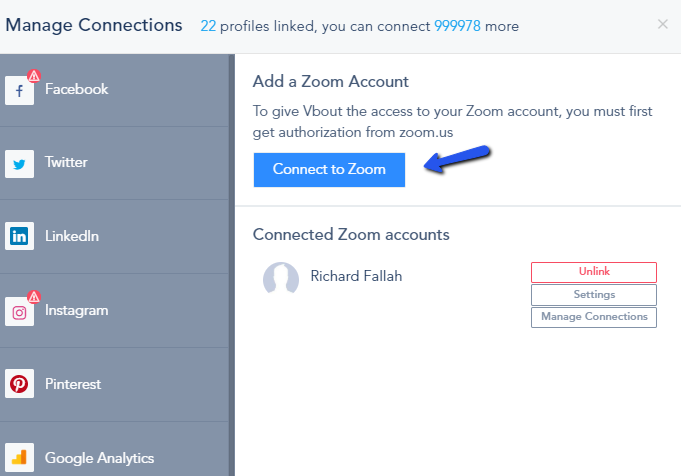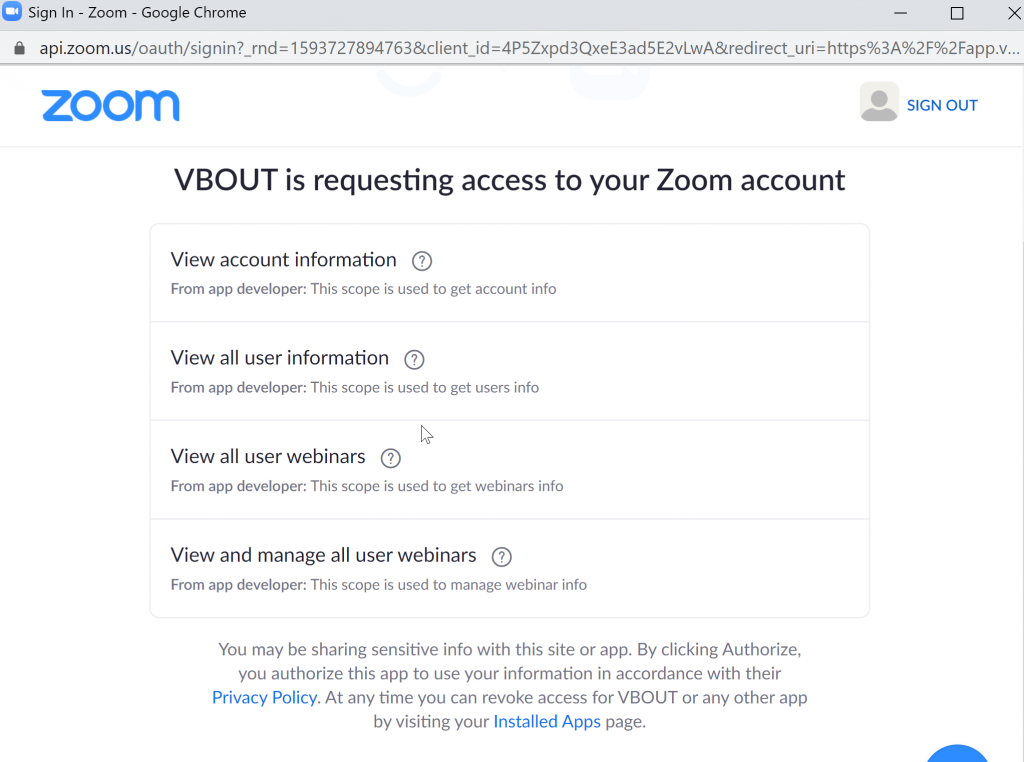 You can change the Settings once you connect the account to create a new list for the contacts or add the contacts to an existing list, and add tags to these contacts: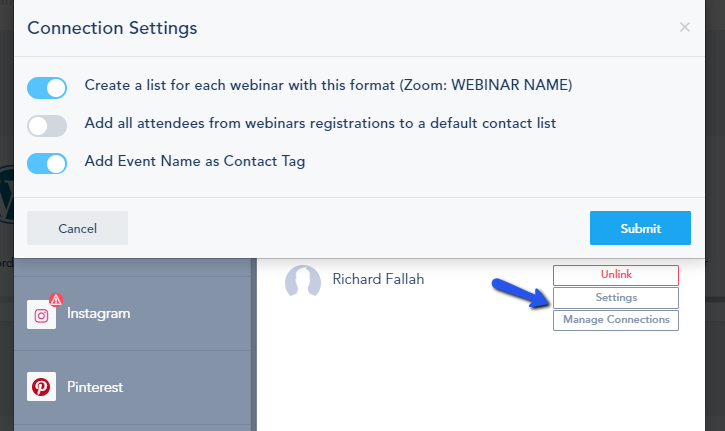 Once you successfully connect your Zoom account, you will see it under the Integrations page:

After launching a meeting, once someone registers to this meeting, they will be added to the list:

and you can check their activity, for example if they attended the meeting or not, on their profile: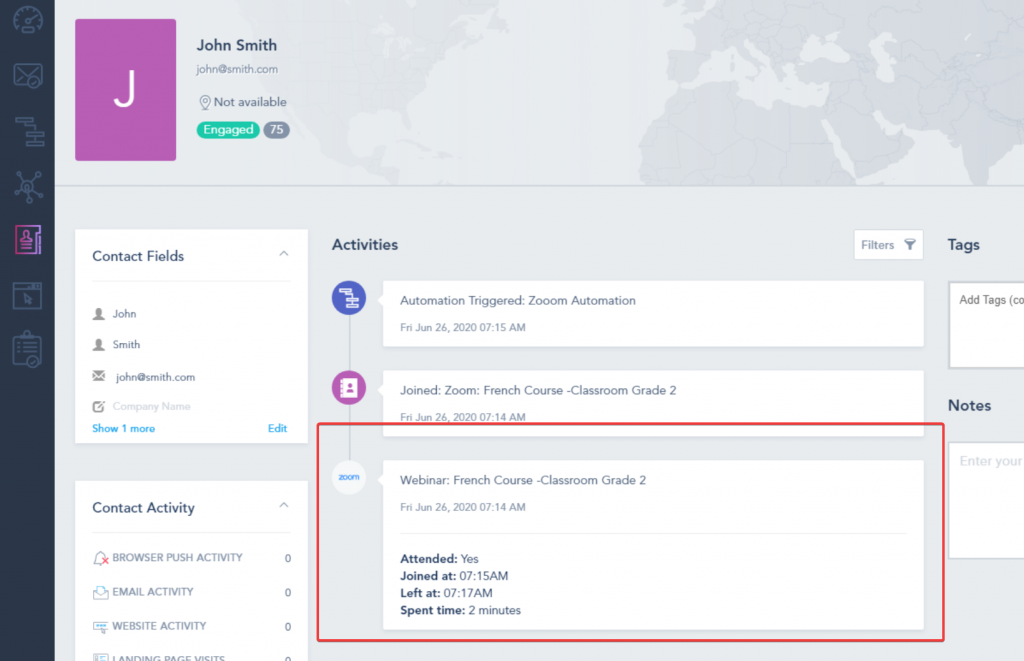 To uninstall the VBOUT Application from your Zoom account, please follow the following instructions: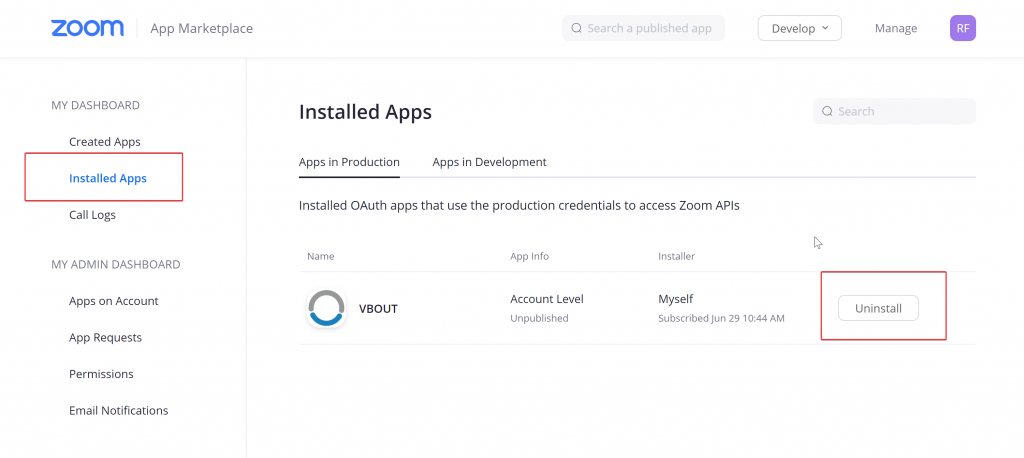 Login to your Zoom account and navigate to the Zoom App Marketplace
Click Manage–>Installed Apps or search for the VBOUT app
Choose the VBOUT app
Click Uninstall
You can use shortcodes for custom webinar URLs or Password: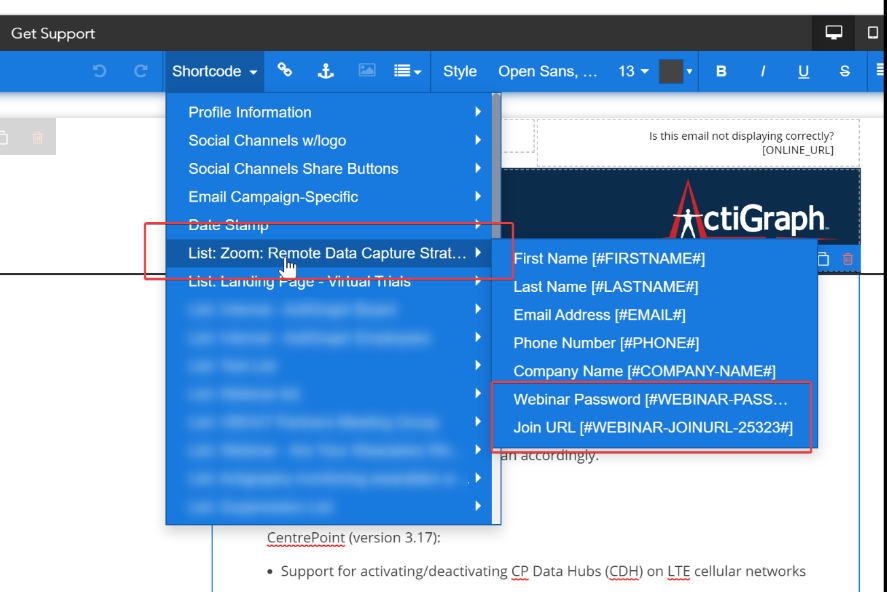 If you have further questions, please contact our support directly via Live Chat or by emailing support@vbout.com.