To add a new team member under your account, click on your profile icon in the top right, and select Settings. Click on the Users tab from the top, and then click on Add User.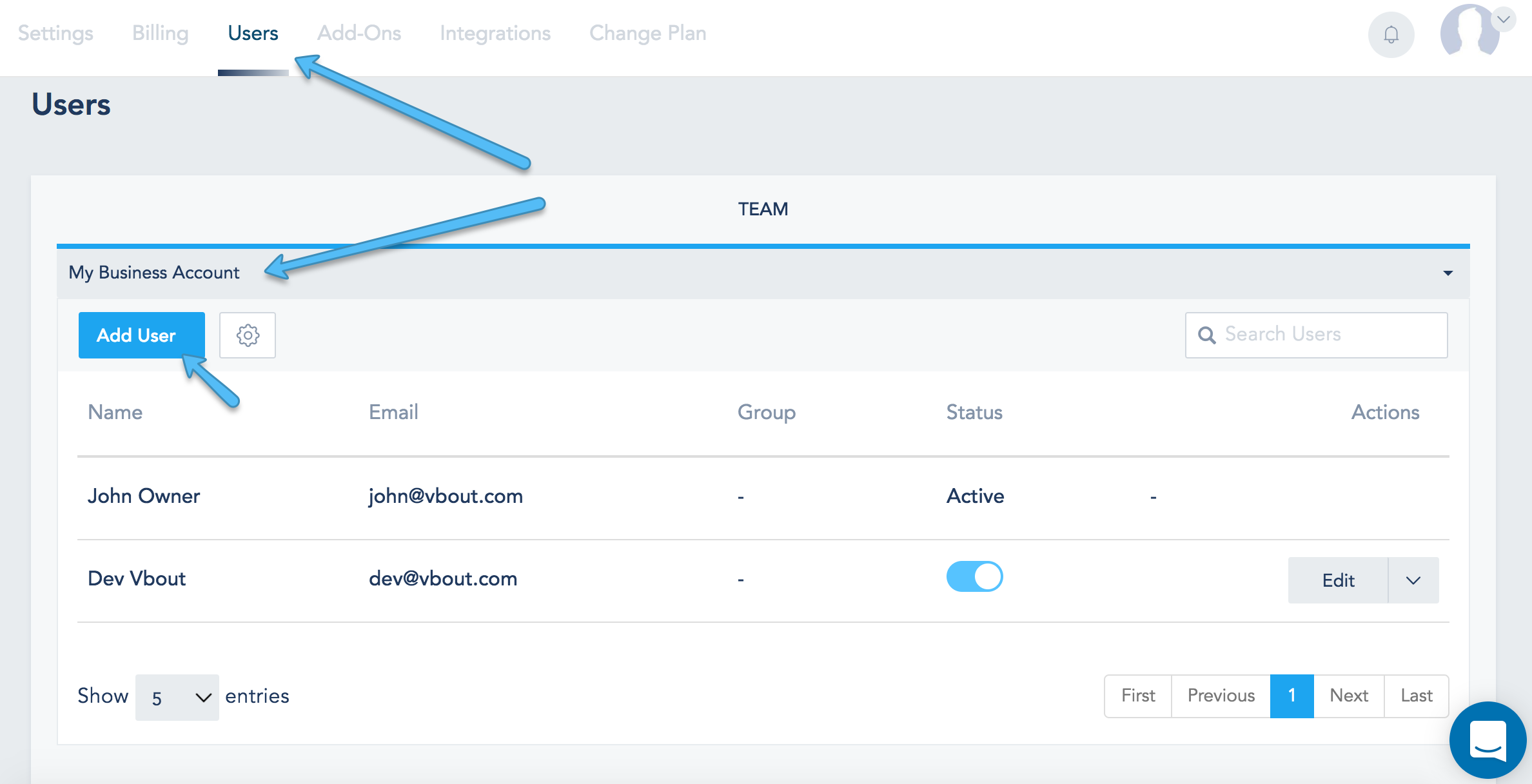 When adding a user, you can either give them full permissions or assign custom ones depending on their role within your company.
Note: If you own an agency account, when adding a new user, you need to specify which account this user belongs to from under Workflow.