When creating an email template or campaign, you will find new components for e-commerce: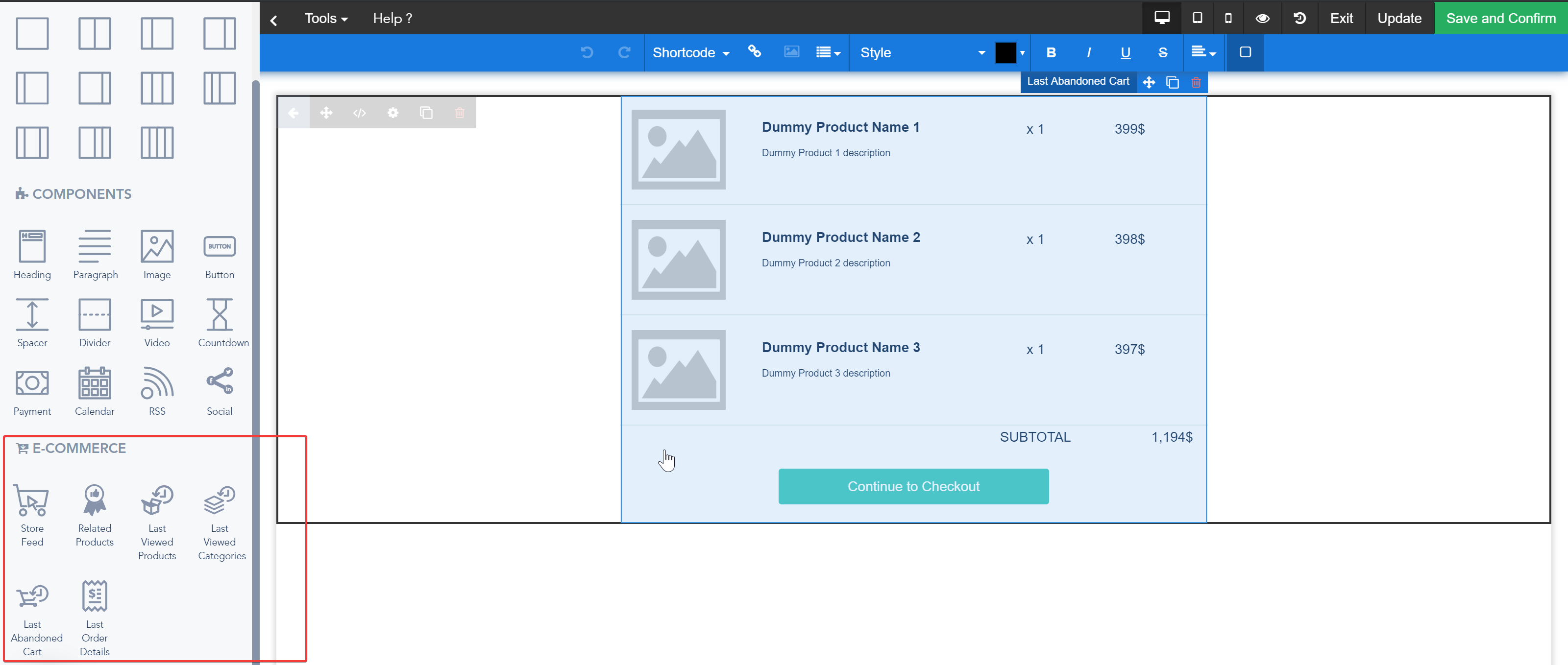 Store Feed
Related Products
Last Viewed Products
Last Viewed Categories
Last Abandoned Cart
Last Order Details
You can add directly from the File Manager your products' images from the Ecommerce tab: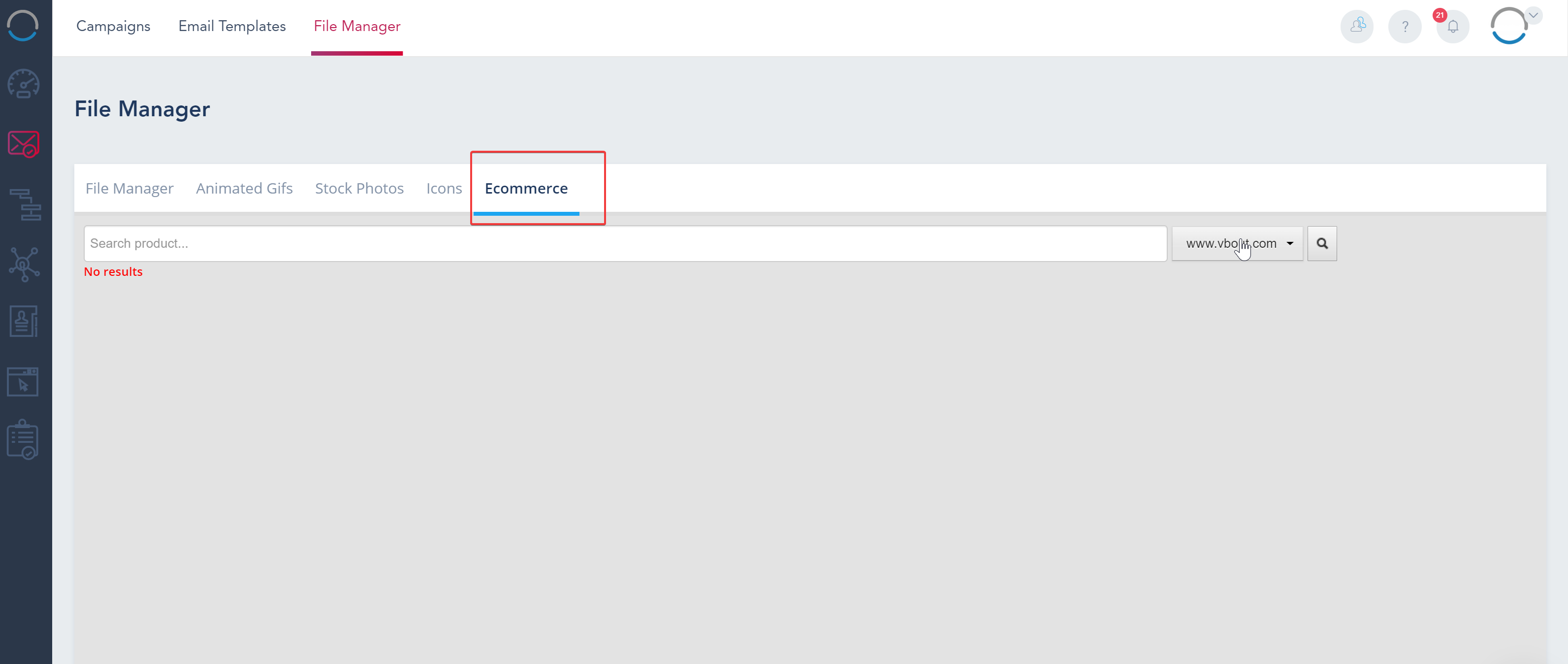 When you choose one of the Ecommerce components, the settings on the left panel will appear: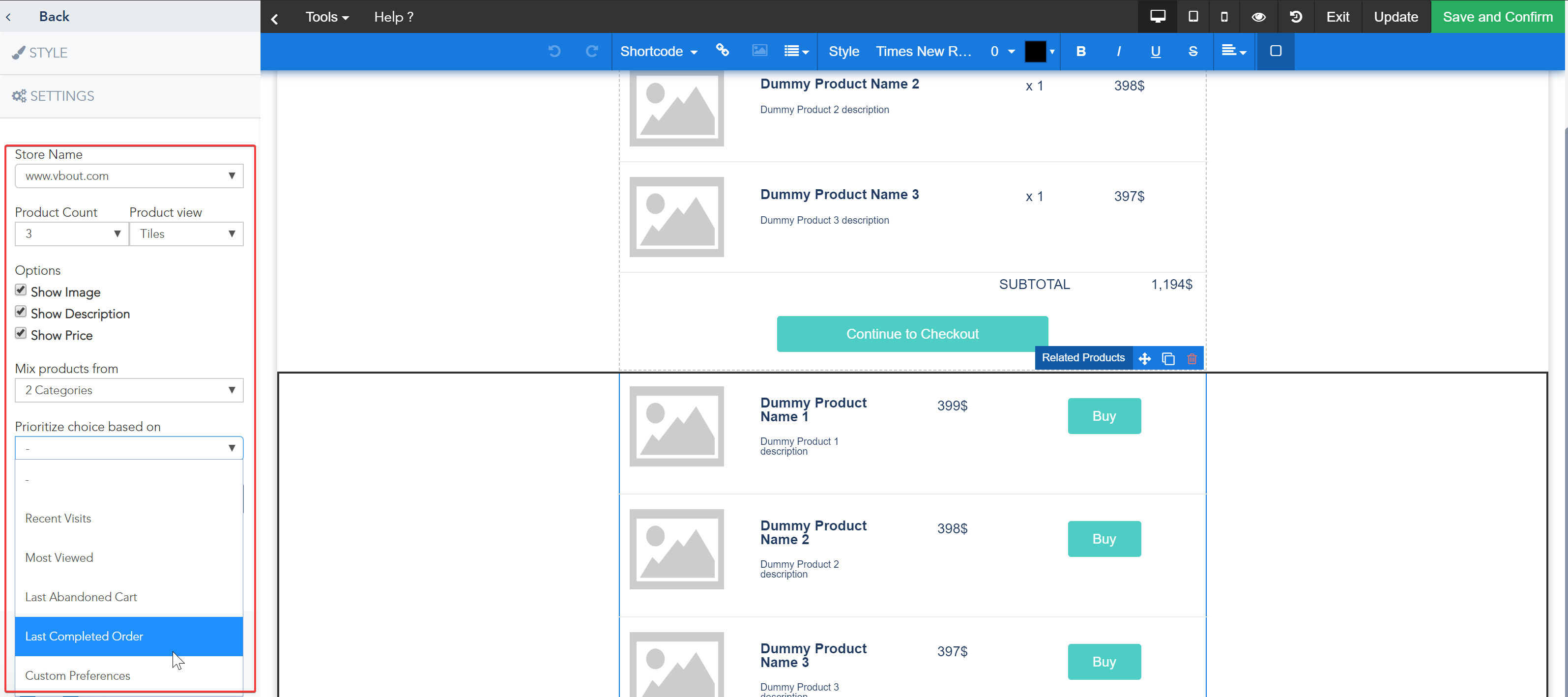 Store Name
Product count: How many products you want to show.
Product view: Stacked or Tiles.
Options: To Show or Hide Image, Description or Price.
Mix products from: 2 categories or more.
Prioritize choice based on:
Recent Visits
Most Viewed
Last Abandoned Cart
Last Completed Order
Custom Preferences
You can also use the Ecommerce shortcodes: