Instagram is one of the popular Social Media platforms in the current time. VBOUT enables you to manage your various Social Media Profiles in one place and this includes Instagram.
Scheduling Posts – Standby
Instagram currently has a closed posting API that they rolled out with a few partners during this test phase. VBOUT is on standby but as soon as VBOUT gets access to that API we will allow posting.
First, you click on Compose.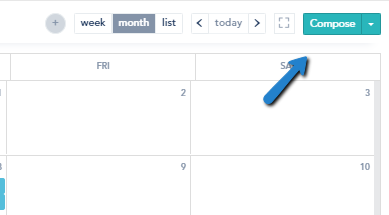 Then, you choose your linked Instagram Account by clicking on +ADD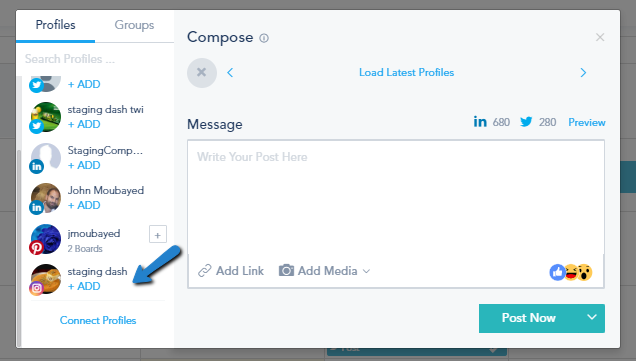 The Account will appear on top.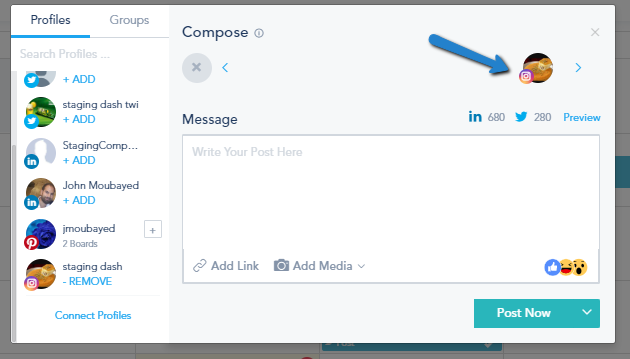 You upload the Image or Video, and Write your Post.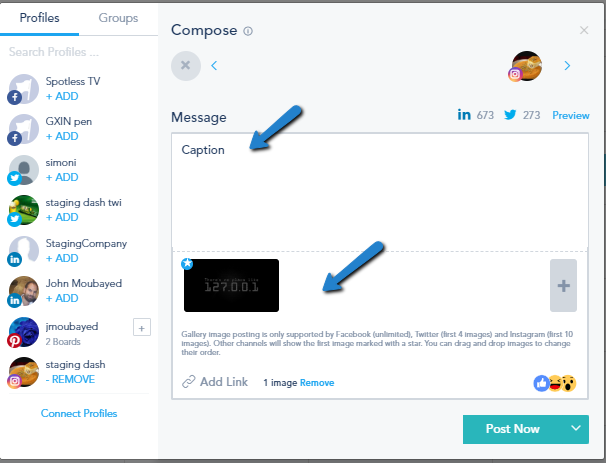 After choosing Post Now, or Schedule Post, you will see the following, and the post will appear on the calendar.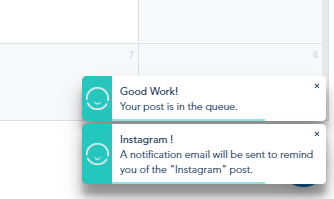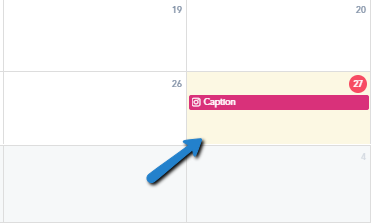 To change the email that receives the Instagram Posting Notifications, click on Posting Options: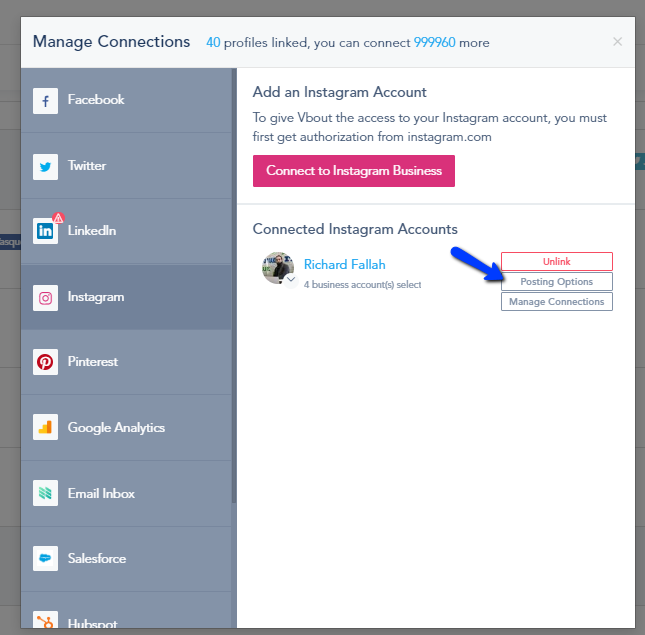 and change the Email Address here: